- DOH Secretary Paulyn Ubial said that they have been working with PhilHealth to come up with a drug rehabilitation program
- It would include the acute detoxification phase which would only last for two weeks as PhilHealth could not handle a longer program
- Further discussions were still required in terms of packages and the necessary fund
Department of Health (DOH) Secretary Paulyn Ubial shared that they have been considering the inclusion of a drug rehabilitation program in Philippine Health Insurance Corporation's (PhilHealth) services.
Ubial admitted of being in talks with the aforementioned corporation to hold a two weeks' worth of acute detoxification phase which would be included in a benefit package. It also covers psychosocial support and debriefing.
As the phase only lasts for 14 days, it does not fully encompass the prolonged rehabilitation services which usually take six to twelve months since PhilHealth could not afford the longer length of time.
READ ALSO: Ex-DOH chief receives shocking indictment! Find out what it is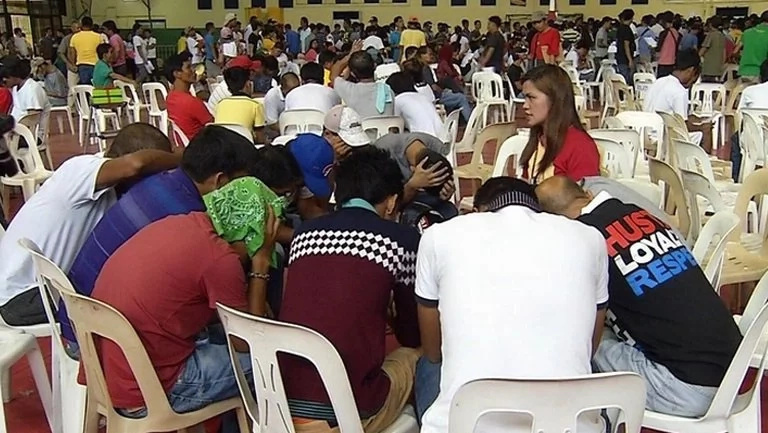 Furthermore, Ubial explained that treatment with the use of required drugs would cost more than one which involves psychosocial methods only. The DOH chief said that they still had to discuss it further as they plan to create two types of packages.
The two agencies still have yet to arrange the exact coverage costs that would be necessary for the project.
Earlier, Senator Vicente 'Tito' Sotto III has filed a bill that mandates PhilHealth to include drug addiction treatment in the services they offer under Senate Bill No. 8.
READ ALSO: DOH creates 24-hour suicide counseling hotline
These plans are in line of the Duterte administration's continuous battle against the illegal substances. However, the fast increasing number of those who surrender from being involved with drugs has caused a problem for various drug rehabilitation centers across the country as they were not prepared to accommodate a large amount of people.
So far, other LGUs resorted on having the surrenderees participate in Zumba sessions or spiritual counseling among some activities reportedly.
READ ALSO: Alleged drug lord Peter Lim declared his innocence
President Rodrigo Duterte's crackdown on drug-related crimes and those involved in it have resulted to nearly 60,000 drug dependents to submit themselves.
READ ALSO: Duterte ally suspicious of Bilibid drugs; wants to probe De Lima
Source: Kami.com.ph