- Gabbi Garcia enthusiastically shared her good experiences working with Marian Rivera on the set of 'Encantadia'
- Garcia didn't hide her nervousness at first but insisted on Rivera's generosity and humility with her co-stars
- Together with the cast of 'Encantadia,' Garcia promised to deliver the expectations in return to the mixed receptions on the show
Gabbi Garcia was all praises on Marian Rivera when she was asked by the media on how it was like to share the same set in GMA's returning fantaserye, 'Encantadia.'
Marian Rivera is playing the character of Ynang Reyna Mine-a, the queen of Lireo while Gabbi Garcia is portraying Sang'gre Alena, one of the four daughters of Rivera's character in the show.
GMA Artist Center spearheaded an event on Thursday, July 21 and Garcia couldn't help but share how great her experience was working with someone she looks up to.
READ ALSO: Find out what you're missing when you're not watching Encantadia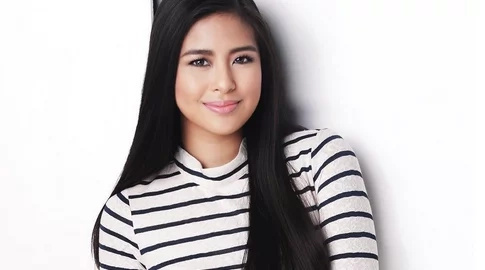 The newcomer admitted how she imagined herself getting intimidated upon meeting the older actress. The fact that they would also be sharing emotional scenes made her even more hesitant; which was why Garcia got the surprise of her life when Rivera reached out to her first.
GMA's primetime actress, as told by Garcia, was very open not only to her but to everyone in the set – even to the point of encouraging them to simply act natural in front of her.
Photos of Maria Letizia, the 8-month old daughter of the actress with Dingdong Dantes, were one of the many things Rivera shared.
READ ALSO: LOOK! Ang Probinsyano beats Encantadia
In certain circumstances, the newcomer fondly recalled how generous Rivera was in helping her co-stars and the humility left her in awe. In one scene, Garcia even felt pressured on the possibility of taking too long to cry in front of Rivera but instead of harsh criticism, she was given tips on her acting.
Further pressed by the media if she managed to confess her admiration to Rivera, the young actress expressed her shyness to do so.
The media also took the opportunity to ask how Garcia felt that some fans are dissatisfied in the newer version and preferred the original one.
READ ALSO: Marian Rivera will take a hiatus from showbiz? Find out why!
"You can't blame them," said the actress as she understands how the former show made a mark on the fans. However, in defense of the requel she's starring in, she quipped that it caters mostly to millennials and the younger generation.
Together with the new cast, she was grateful for the people who warmly welcomed their show, which was a mainstay on the trending topics of Twitter.
READ ALSO: WATCH: Marian and Heart engage in handbag fight
Gabbi Garcia is a contract artist under GMA Artist Center. Her role in Encantadia as Sang'gre Alena is her biggest stint yet. She first starred in GMA's show, 'My Destiny' and is currently an endorser of the clothing line, Bench.
Source: Kami.com.ph