- Senator Bam Aquino proposed a law that would avoid food going to waste
- Senate Bill No. 357 or the Zero Food Waste Act would build food banks where food businesses would transport their excess food to food banks
- A Self-Sufficiency Program was also included to train those who would be receiving dole outs with livelihood and proper management of the food banks to help fend for themselves in the long run
Senator Paolo Benigno 'Bam' Aquino IV hopes to reduce those who suffer from hunger through his law proposal on Friday, July 22, on building 'food bank' establishments
The food banks would be the designated areas wherein surplus yet clean and safe food are to be brought instead of simply throwing the excess away.
Under Aquino's Senate Bill No. 357 or the Zero Food Waste Act, a National Anti-Food Waste Scheme was set to be created with the help of the Department of Social Welfare and Development (DSWD). They would be responsible for coordinating with various food businesses such as manufacturers, supermarkets, restaurants, cafeterias and hotels to ensure the smooth process of the food banks.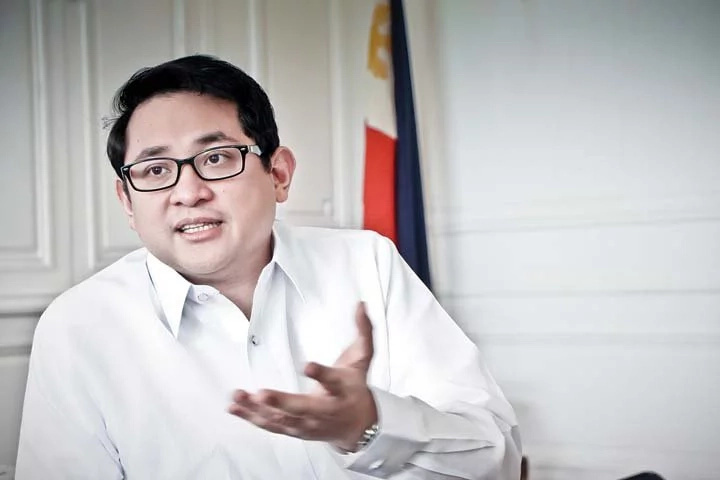 READ ALSO: Senator Pangilinan proposes bill to double doctors' salaries
Food businesses also have a role to play as they would be in charge of the transportation of their surplus food to the respective food banks. It is vital that they maintain its safety for a healthy consumption and to avoid foreseen problems.
Acknowledging the rising price of food, Aquino quipped that it is 'unjust' if the government and the people would easily allow wasting it – hopefully putting an end to the cycle.
The proposal does not stop there as Aquino also came up with a Self-Sufficiency Program meant for the hunger-prone. The measure offers proper training on livelihood and the management of food banks which aims to lessen the number of individuals who would rely on the service later on.
READ ALSO: Hard feelings? Former PNoy to miss PDU30's SONA
Aquino filed the bill following a Social Weather Stations report that informed of the 3.1 million Filipino families who experienced involuntary hunger during the first quarter of 2016. There was an increase of half a million from the same period the previous year.
Six months to six years of imprisonment would face those who would harm or spoil the food resulting it to be unfit for eating and hamper its transport from one place to another.
Bam Aquino is currently the youngest senator in the congress. Aside from being a politician, he works as a social entrepreneur as well.
READ ALSO: LOOK! Bam Aquino urges Duterte to address other problems besides drugs
Source: Kami.com.ph