- President Rodrigo Duterte disclosed that illegal drug's "big fish" are not in the country
- He said that in order to catch these big syndicates, he has to invade a country which he refused to mention
- Duterte administration's illegal drug operations have been criticized for targeting only poor illegal drug suspects 
President Rodrigo Duterte revealed that the "big fish", that of illegal drugs, are not inside the country defending his administration's anti-drugs campaign from criticisms that the targets are only that of the poor.
During a visit for the inspection of the 3.5 megawatt biomass power plant that is to operate by the end of the year, he said that it has been difficult for the authorities to catch the "big fish" since those that are caught in the country were just the "lieutenants".
 "Where will I get the big fish? These people (critics) keep on writing (that only the small-time drug dealers are being arrested). They think they know a lot. They keep asking why only the small fish are being arrested," the president stated. "Hey, I have to invade a country to arrest the drug lords."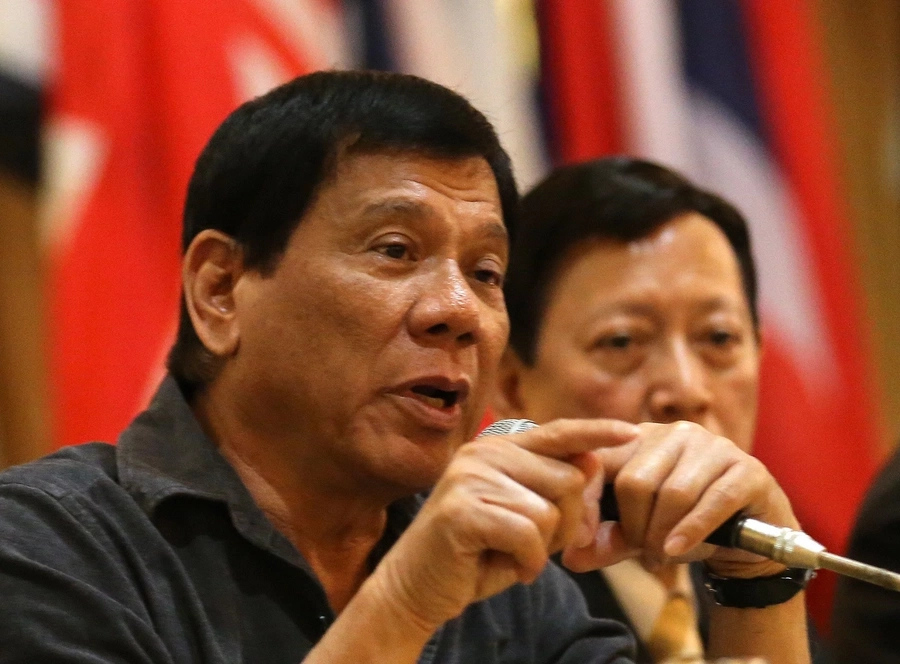 READ ALSO: Big-time Chinese 'shabu' dealer shot dead
Though he refused to mention the country, he said that it is obviously known. He even dared his administration's critics who have been asking about the "big fish" and invited them to come with him inside the intelligence room to see for themselves. He then referred to some Filipinos as pretending to be bright when they are not.
From the number of drug traffickers that the Philippine Drugs Enforcement Agency (PDEA) has reported two years ago, that is two million, Duterte said tjhat the present estimate has reached 3.7 million.
"You see the number of those who surrendered. You see it every day on TV. And they say that crime has gone down, that's natural. Why wouldn't it go down when everything has been contaminated (by drugs)," he added.
READ ALSO: Alleged drug lord Peter Lim declares his innocence
Duterte revealed that the syndicates outside the country have a big map of the Philippines in order to locate the places where they would drop the drugs, and that these syndicates are using technology for transaction purposes.
While big syndicates have such technology, he described drug transactions in the country as "Chinese Style," because of the drugs retail that peddlers do to make illegal drugs more affordable for consumers. - AA, Kami Media
READ ALSO: DOJ reveals Bilibid secrets
Source: Kami.com.ph