- The Manila International Airport Authority (MIAA) and the Civil Aviation Authority (CIA) of the Philippines will be taking over to fully supervise all airport security scanners
- After a series of 'tanim bala' incidents and Office of Transportation Security (OTS) personnel allegedly involved in extortion activities lead to their replacement
- MIAA and CAAP heads have assured the public that all personnel under their agencies were profiled and background checked to ensure riding public security
The Manila International Airport Authority (MIAA) and the Civil Aviation Authority of the Philippines (CAAP) are now set to take over full supervision of all airport security screeners in the country.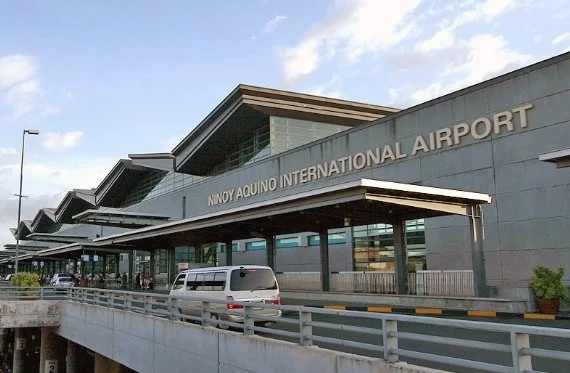 MIAA General Manager Ed Monreal has confirmed that all security screeners at all the terminals of Ninoy Aquino International Airport (NAIA) are now under the MIAA.
Before the takeover, the Office of Transportation Security (OTS), an agency under the Department of Transportation, was in charge of the security screeners.
READ ALSO: Korean barred from entering PH; commits suicide in NAIA
The series of "tanim bala" incidents at the country's main gateway last year lead to the structural overhaul and shift of delegation.
Several officers and personnel of the OTS were blamed for the tanim bala incidents that led to extortion in different airports in the country.
CAAP will be directly supervising security screeners deployed in provincial airports. It is currently managing operation in over 80 airports nationwide.
READ ALSO: What DOTC chief Arthur Tugade has to say for NAIA mishap? Find out here
MIAA and CAAP are both agencies under the Department of Transportation headed by Sec. Arthur Tugade.
GM Monreal said that all airport security screeners have gone through background checks and profiling since he sat in office last July 1.
He stressed the importance of hiring deserving and dedicated security screeners to ensure that the riding public is protected from various modus operandi.
READ ALSO: PAL promises to help in the improvement of NAIA; find out how!
Meanwhile, CAAP spokesperson Eric Apolonio also confirmed that OTS security screeners in provincial airports are directly supervised by CAAP managers.
It is said that the change in command and responsibility is set to be formalized through an executive order by the President.
"CAAP was informed to supervise all security screeners in provincial airports but since OTS is an agency created by law, we still need a written order for the full transfer," Apolonio said.
Despite OTS previously promising to investigate the alleged extortion of OTS personnel, no result has been released until now.
Both Monreal and Apolonio said that the transition of airport screeners will take full effect in the first month of 2017, when both their budget allocation is released.
READ ALSO: Duterte orders authorities not to arrest 'tanim bala' passengers
Source: Kami.com.ph