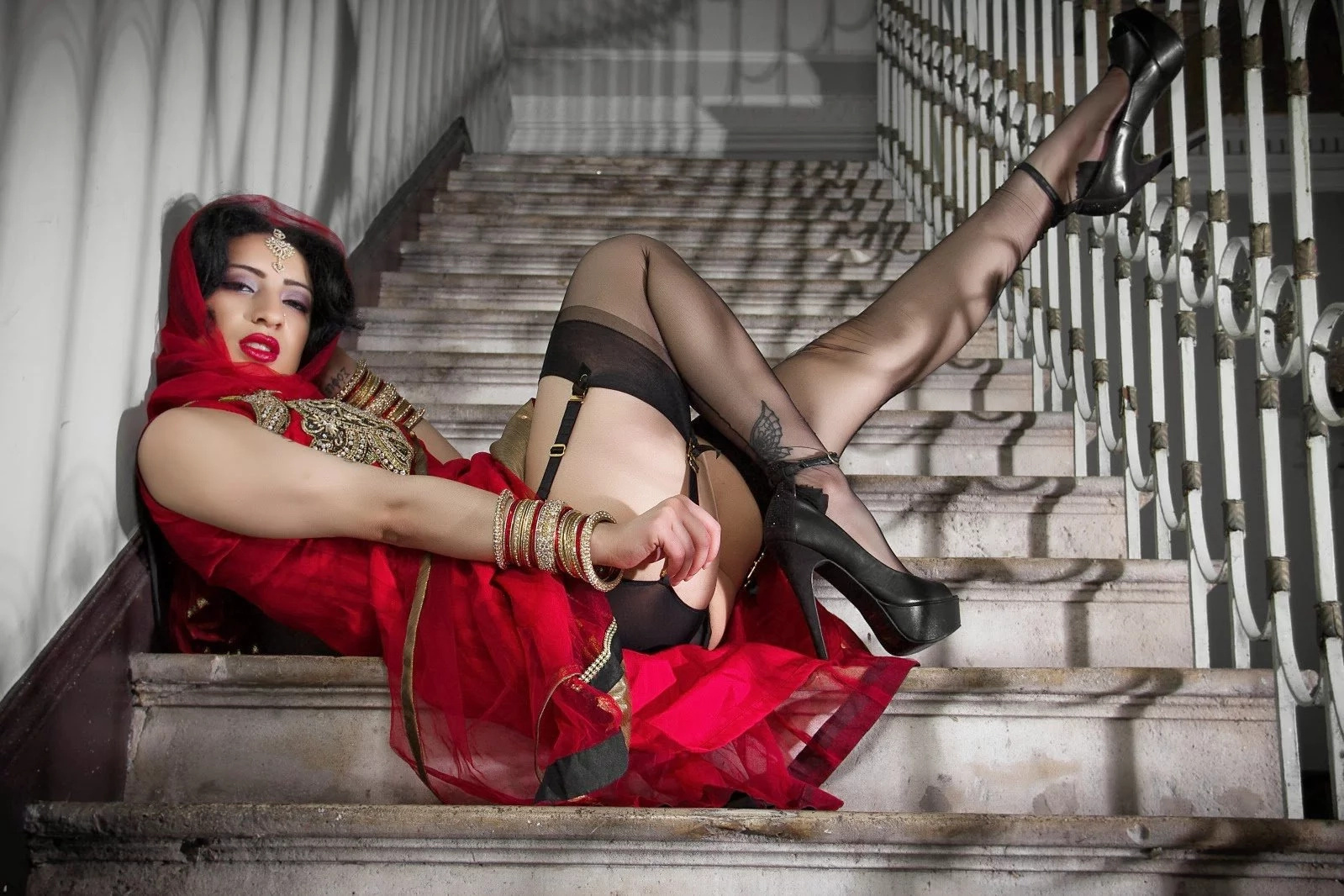 Saeeda Vorajee, who appeared in popular television series '"Game Of Thrones, ' is leading a double life as a porn actress and escort under the name Sahara Knite. The Indian origin star has appeared in the role of a prostitute in the first two seasons of the series, and her fame rose to new heights after appearing in the exciting lesbian sex scene.
The Sun reporter was invited to Saeeda's home in Strood, Kent where she led him to a dimly-lit room where she offered a massage and sex act for £65 or full sex for £900.
'I charge £900 because it keeps away the riff-raff. People save up for it. Other girls charge a lot less but they have to work a lot harder. I don't want to be seeing six or seven guys a day.' said Sahara to reporter.  
She writes that she entered the adult industry in 2004 and has appeared in a number of adult films after turning her back on life as an orthodox Muslim woman.  Her parents moved to London from India in 1960 and gave her an Islamic upbringing. Saeeda, who is Muslim, admitted she has picked up a lot of fans from Game of Thrones but said she never gets recognised in the street. The actress starred in Game of Thrones in 2011 and 2012.
After she ordered the journalist to take off his clothes, he made his excuses and left.  Later she told The Sun on Sunday: 'I have no comment.'
But we think her business now will grow very well.