- President Rodrigo Duterte named Peter Lim as one of the 5 narco-generals
- Lim insists on his innocence and volunteered himself to the police for questioning
- Ramon Esguerra, Lim's lawyer, said that this investigation is just the beginning
Peter Lim, a Cebu-based businessman named by President Rodrigo Duterte as a prominent drug lord, maintains that he is innocent, even turning himself to the National Bureau of Investigation (NBI) voluntarily for questioning.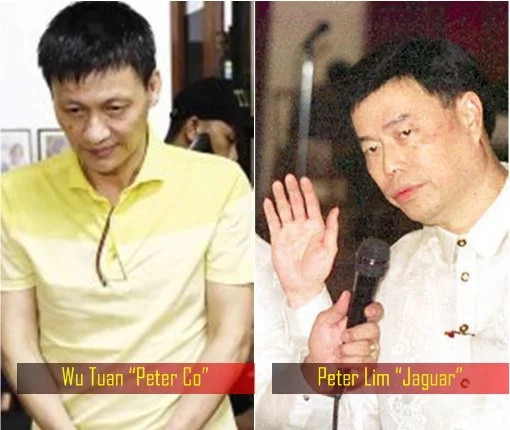 (Photo credit: twitter.com)
After President Duterte linked Lim to being a top drug dealer, the 69-year-old went to the NBI with his lawyer Ramon Esguerra and had a closed-door meeting with officials. Lim was questioned for three hours, the meeting recorded by a stenographer.
READ ALSO: Dela Rosa to drug lord in Cebu: I will shoot you immediately
Lim volunteered himself to the authorities at the directive of the President when they had a meeting in Davao last week.
"(Being here was) based on his own decision pursuant to the instruction of the President to have himself investigated by the bureau," said Lim's lawyer.
Present in the investigation including National Capital Region assistant regional director Roel Bolivar, who was tasked by NBI Director Dante Gierran to lead the fight against the illegal drug trade.
READ ALSO: 10,000 drug traffickers surrender in Pampanga
Lim was already investigated by the House of Representatives in 2006 for being a drug lord.
However, the alleged drug lord insists on his innocence and stated that he is more than willing to cooperate with the NBI to clear his name of all accusations.
Lim brought his passport for documentation and also presented a two-page letter addressed to Gierran. Unfortunately, the content of the letter is confidential and will not be revealed to the public.
READ ALSO: China supports PH's drug arrests on citizens
The NBI has formed a special task force specifically assigned to Lim for investigation, according to the bureau's spokesperson Peter Laviña.
Esguerra also disclosed that the questioning that happened yesterday was only the beginning. Lim will be going back to Cebu, but his lawyer said that he is willing to give his time and cooperation to the NBI if necessary.
"We will wait for another investigation," Esguerra said. "We will extend our utmost cooperation." - Kami Media
READ ALSO: What Duterte said about rehabilitating shabu addicts will shock you!
Source: Kami.com.ph