Ombudsman Morales, irked by accusations of impartiality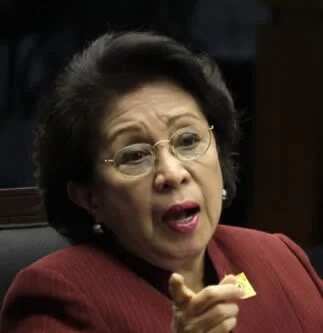 In a media interview, Ombudsman Conchita-Carpio Morales on Tuesday warned politicians to stop circulating news that her office is being used for political agendas as election day nears.
Morales upheld the impartiality of her office stating that they based indictments against public officials only upon evidence presented before it regardless of the affiliations of people involved.
"We decide only on the basis of evidence. After careful and objective evaluation of the evidence gathered, we immediately file cases, if warranted," said Morales.
She also stood against public officials who are claiming political harassment when charged for corruption instead of answering these allegations.
"Political harassment has become the standard public relations defense of politicians charged with graft and corruption or plunder. This will not stand in court, and the public is not gullible to believe their claim," Morales said.
According to her, the taxpayers are the real victims here.
"Stop giving the public the impression that you are being politically persecuted. It is the other way around. Every peso lost to corruption means less free medicines for indigent patients in government hospitals and health centers, less textbooks and classrooms in public schools, and less food packs for victims of natural disasters," she said.
Morales added that she does not have the time to sleep for "(f)ighting corruption is a 24/7 job,".
The Office of the Ombudsman has earlier filed cases of graft and falsification of public documents against Vice President Jejomar Binay's son, Makati Mayor Jejomar "Junjun" Binay Jr. in relation with the anomalous construction of the Php. 2.2 billion Makati City carpark building which is deemed the country's priciest building.
The office also filed graft and technical malversation charges against Sen. Joseph Victor "JV" Ejercito, son of incumbent Manila Mayor Joseph Estrada, over the purchase of high-powered firearms during his term as San Juan mayor.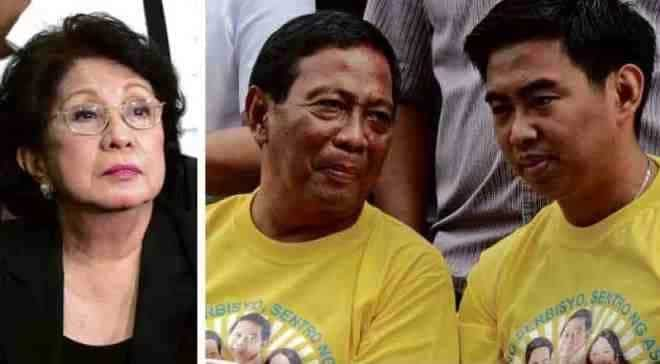 Source: KAMI.com.gh