- The Philippine National Railways (PNR) serves about 70,000 passengers daily, making the trains very crowded especially during peak hours
- One selfless PNR passenger opted to climb the luggage compartment so as to give commuters more space
- One passenger captured the somewhat hilarious moment, posted it on Facebook, and it went viral
Give it to the Filipino's ingenuity to think of the craziest yet effective ideas to do things. On Wednesday night, a selfless PNR passenger opted not to sit but to climb the luggage compartment and literally hang in there so as to allow a better ingress and egress of distraught PNR commuters.
Around 8 p.m., when Philippine National Railways (PNR) commuters are rushing back and forth, Edmer Bade was able to capture the selfless PNR passenger who climbed the train's luggage compartment just to give people more room for movement.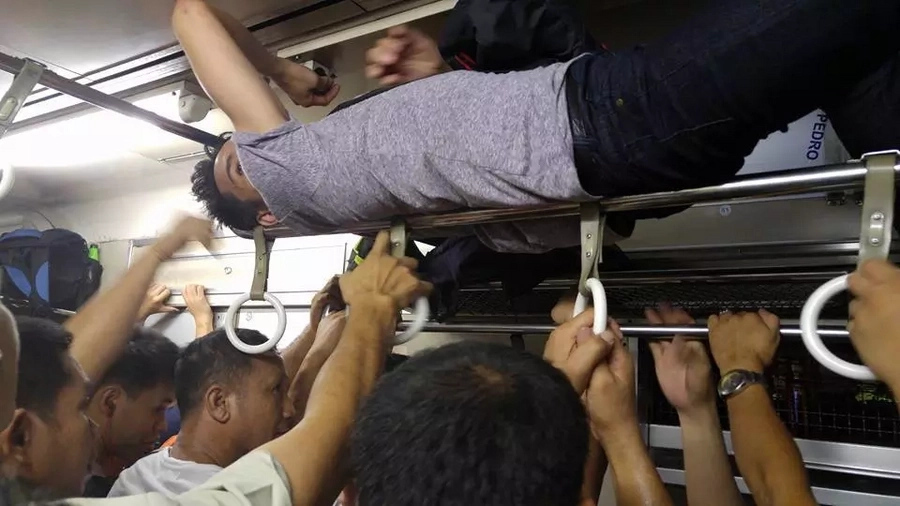 READ ALSO: A little boy's birthday turned into tragedy when outrageous cop did this to his beloved dog
Albeit cramped, the selfless PNR passenger looked like he was hanging on for dear life, but stayed put so that commuters will find it a bit easier to get off the train, and to get on the train.
Although Bade didn't have the chance to ask the name of the selfless PNR passenger, he was able to showcase to the world what a little selflessness can do. His post became viral and was shared so many times on Facebook and other social media streams.
Bade said that the PNR passenger found his way to the compartment at FTI Station. According to Bade, the guy did it at the time when passengers who were getting off at the FTI Station were going out and new passengers were getting on the train.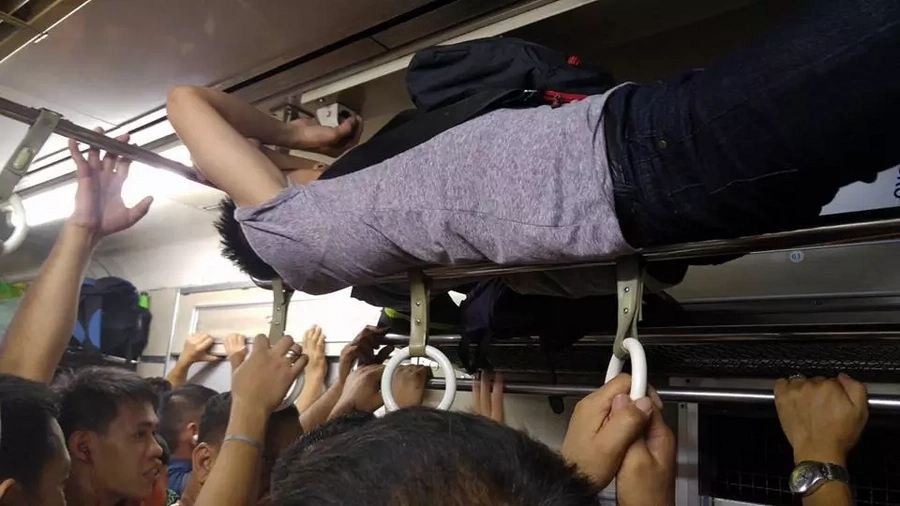 READ ALSO: Terrier dies after saving children from pitbulls
This exchange of passengers created some space, such that the guy was able to climb the compartment, and so fast at that!
"Walang pumigil sa lalaki, nagulat na lang daw sila kasi mabilis nakaayat, tapos nagtawanan na lang sila," added Bade.
(Nobody stopped the guy, they were surprised as he was able to climb on so fast, then they just laughed.)
READ ALSO: Aldub blockbuster movie 'Imagine You and Me' earns P120M
The act of the selfless PNR passenger reflects how crowded the trains have become. Daily, the PNR serves about 70,000 passengers, a number, which many believe is too much for it to handle. – SD, Kami Media
READ ALSO: WATCH: Thai model goes to airport; what the Chinese tourists did to her will shock you!
Source: Kami.com.ph