- US Coast Guard turns over Hamilton-class cutter to the Philippine Navy
- The 49-year-old ship has been tasked to enforce sea laws, conduct search and rescue, as well as ensure maritime security
- The ship is set to leave the U.S. for the Philippines in October
Last year, during a visit to the Philippines, U.S. President Barack Obama pledged to give the Philippine Navy two ships, a Hamilton-class cutter and a research vessel. And this year, particularly today, the PH Navy is set to receive the U.S. Coast Guard's USS Boutwell, an "excess government asset" of the United States of America.
The decommissioned cutter is one of 12 owned by the United States. The Hamilton-class cutter ship line was the largest class of vessel of the U.S. Coast Guard, before it was replaced by the National Security Cutter.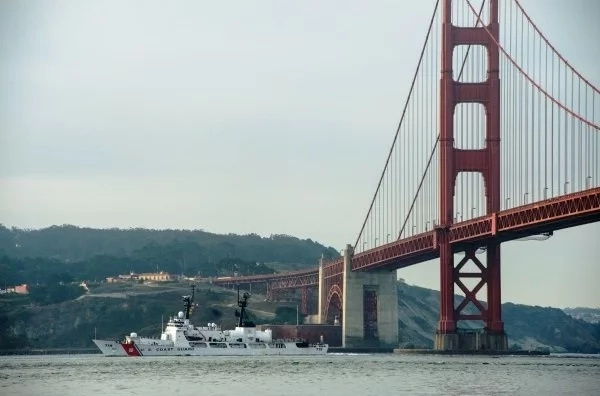 READ ALSO: What will Duterte, US Secretary of State John Kerry talk about?
The ship line is powered by Combined Diesel or Gas (CODOG) systems consisting of two diesel engines and two gas turbines per ship. Controllable-pitch propellers move the ship, while its other features are a helicopter flight deck, a retractable hangar, and facilities that support helicopter deployment. These vessels are commissioned to enforce sea laws and treaties, as well as are for search and rescue (SAR) on the high seas, including national defense and the maritime security of the U.S. exclusive economic zone.
Today's turn-over ceremony of the USCGC Boutwell (WHEC-719) will be at the Coast Guard Base in Alameda, though the ship had already been formally decommissioned on March 16 of this year at the Naval Base in San Diego, California. The category for the transfer is under Excess Defense Article (EDA).
READ ALSO: Indonesia promises to do more "decisive actions" in protecting its watersIndonesia promises to do more "decisive actions" in protecting its waters
This 49-year-old ship, named after former U.S. Secretary of Treasury George S. Boutwell, is reported to be the third Hamilton-class cutter to be transferred to the Philippine Navy. Following USCGC Boutwell's transfer, the ship will now be rechristened to the Barko ng Republika ng Pilipinas (BRP) Andres Bonifacio (FF-17). Though almost half a century old and already requiring a lot of maintenance (as per one of the ship's former crew members), the ship will be commissioned to active service in the PH Navy.
The ship is set to leave the continental USA in October, as the new crew coming onboard will have to undergo three months of training and preparations for its voyage. Captain Brendo J. Casaclang has been delegated to be the commanding officer of BRP Andres Bonifacio. - KJ, Kami Media
READ ALSO: Malaysia to take action on abuse of PH fishermen
Source: Kami.com.ph