- DOJ Chief Vitaliano Aguirre II revealed that prisoners smuggle shabu inside the NBP by lacing the bottled water with narcotics
- Aguirre also disclosed that there are underground tunnels at the NBP used for cooking drugs
- Members of the SAF seized P400,000 in cash from prisoners after they replaced the NBP guards on Wednesday
Department of Justice (DOJ) Secretary Vitaliano Aguirre II has revealed on Thursday how drug lords smuggle and cook illegal drugs inside the New Bilibid Prisons (NBP) in Muntinlupa City to keep their illegal business thriving.
According to the intelligence reports received by the DOJ secretary, shabu or methamphetamine is typically mixed with bottled water delivered to the prison. The involved prisoners would then boil the meth-laced water until only the shabu crystals remain for their own consumption.
"Iyung pagpasok nila ng napakaraming bottled water diyan, iyun po ay kanilang iinitin at iyung tinatawag nating precipitate, iyung matitira -- iyun po pala ay shabu for internal consumption diyan sa loob," he said.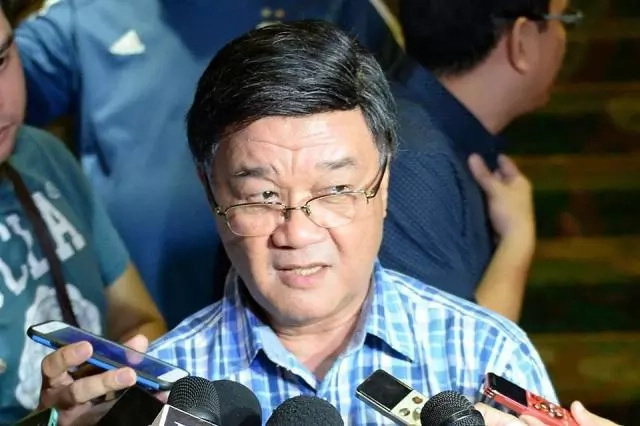 READ ALSO: LOOK! Bam Aquino urges Duterte to address other problems besides drugs
(There is a large amount of bottled water drinks delivered there. They would heat the water up to cause precipitation and they would use for internal consumption the shabu that would remain.)
Aside from the shabu-laced bottled water, prisoners are also able to cook illegal drugs in the NBP through their hidden underground tunnels. Aguirre said that the DOJ has received several offers of technological help to search for the drug tunnels at the NBP.
In 2015, the government launched a campaign called 'Oplan Galugad' to rid the NBP of the narcotics trade and luxury items and services for VIP inmates. However, the campaign failed to completely stop the smuggling of contraband items at the prison.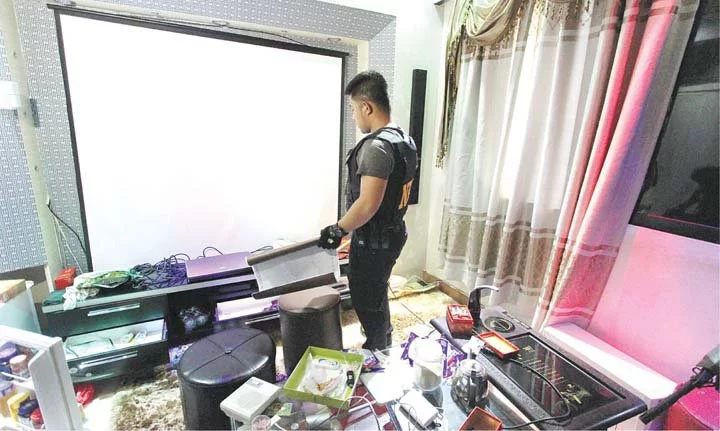 READ ALSO: DOJ Chief: New Bilibid Prison inmate seeks to kill me
President Rodrigo Duterte placed the blame on Bureau of Correction (BuCor), calling its officials corrupt and accusing the prison guards of accepting bribes from the prisoners in exchange for helping them conduct their illegal activities. Duterte also pointed out that the illegal drug trade has continued to thrive in the Bilibid despite the previous government's efforts to stop it.
On Wednesday, members of the elite Special Action Forces (SAF) replaced the NBP guards with the purpose of eliminating the alleged corruption and illegal practices at the prison. The elite policemen were able to seize about P400,000 in cash, a couple of signal boosters, cigarettes, and pieces of currency from China.
READ ALSO: LOOK! De Lima denies 'protecting' drug lords
Source: Kami.com.ph