- Trial calls done by the DILG recently revealed response shortcomings for the Emergency 911 service
- More work and improvement needs to be done in the phone response and the emergency assistance response by police, fire and medical personnel
- The nation-wide emergency response system is set to launch this August 1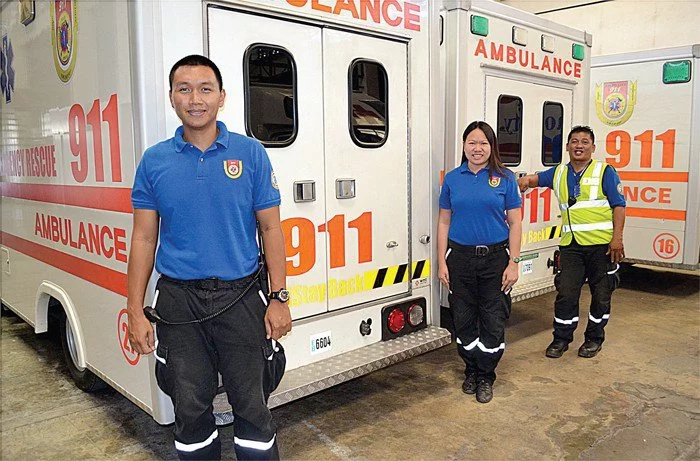 Is the Philippines ready for a nation-wide 911 emergency number?
Not quite, according to the new Department of Interior and Local Government (DILG) Secretary Ismael "Mike" Sueno, who tested the emergency hotline in the presence of the media and other concerned government agencies yesterday, July 21.
For the test run, the DILG was joined by the Philippine National Police (PNP), the Bureau of Fire Protection (BFP), and representatives of telecommunications companies.
In the trial demo, Secretary Sueno dialed 911 to ask for police assistance at the National Telecommunications Commission (NTC) office, where their meeting was being held. During the call, the Secretary was notably passed around, with the operator even stating that the nearby Baler Station 2 was already on the line and that the Secretary needed to call another number.
READ ALSO: LOOK! Bam Aquino urges Duterte to address other problems besides drugs
As for the response time of the Quezon City Police Department (QCPD) after placing the trial call, two policemen arrived after two minutes, while another two arrived much later due to going to the National Police Commission (NPC) instead of the NTC by mistake. The Secretary also called the BFP, who had a response time of 20 minutes. For all emergency calls, the ideal response time is three to five minutes.
Other trial calls to the 911 emergency hotline were reportedly routed to the Patrol 117 emergency number, the existing national emergency hotline system which the 911 will replace by August 1. The round-the-clock service will be manned by officials of the Presidential Action Center (PACE), and will be overseen by the DILG and the NTC.
The Central 911 hotline of Davao City has been in operation since 2002, and has proven to be effective in ensuring the speedy response of police, firefighters, and medical personnel during emergencies. -KJ, Kami Media
RELATED: LOOK! Drilon supports Pacquiao boxing return, but he gave the boxer a condition
Source: Kami.com.ph