Duterte: Mindanao war has to stop
- President Duterte urged the people in Mindanao to finally end the bloody conflict between government troops and radical Islamic separatists
- The President urged the Filipino people not to put hatred into their hearts
- Duterte vowed to find an effective way to end the war
President Rodrigo "Rody" Duterte said on Thursday in Basilan that the violence in Mindanao has to end once and for all for the good of the Filipino people.
"I don't see anything good coming out of this war. For the sake of our children, we have to stop this war," the President urged the crowd attended by policemen, soldiers, local officials, and the people displaced by clashes between bandits and government troops.
Certain parts of Mindanao are hot spots for the activities of several radical Islamic terror groups like the notorious Abu Sayyaf. It was Duterte's first visit as the President of the Philippines in a province belonging to the Autonomous Region in Muslim Mindanao (ARMM).
READ ALSO: Duterte promises better support to soldiers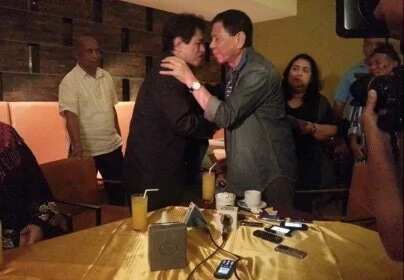 He also pleaded with the Abu Sayyaf group to stop causing chaos in Mindanao. Duterte explained that the only reason why government troops come to Basilan to fight with their group is because of its criminal activities such as kidnapping and beheading hostages.
"It's just the reaction of the government," the President pointed out.
The President also urged the Filipino people not to put hatred in their heart because it would only worsen the conflict.
READ ALSO: How many states should PH have according to federalism advocates?
"We have to stop this war. If we cannot stop it, this one I will repeat in my [State of the Nation Address], do not hate more. Do not add to the hatred in your heart," the President said.
Duterte added that he knows the nature of the problems in Mindanao and he vowed to find an effective way to finally end the decades-long conflict. Radical Islamic separatist groups in the Philippines demand that Mindanao should be separated from the Philippines as an independent nation.
However, some of the militant groups would also settle for being an anonymous state.  This could come into fruition if Duterte's plan of changing the Philippines' form of government into federalism would push through.
READ ALSO: Duterte calls rebel leader Misuari to discuss Peace Roadmap
Source: KAMI.com.gh