World leaders disagree with Rody's bloody war vs drugs
- During a meeting at the United Nations, political leaders from all over the world agreed that violent campaigns against drugs are ineffective
- They agreed that global health, security and human rights are negatively affected by bloody wars against drugs
- The leaders believe that a new approach, focused on improving the human condition, is a better way of minimizing drug criminality
President Rodrigo "Rody" Duterte has delivered on his promise that an all-out bloody war against the illegal drug trade would take place under his administration, with hundreds of suspected drug criminals already killed by both policemen and vigilantes since his June 30 inauguration.
READ ALSO:  Watch out!  23 drug mayors will be named by Duterte soon
However, world leaders agreed during a meeting at the United Nations (UN) that a violent war against illegal drugs is not as effective as one might think.
"The drug control regime that emerged during the last century has proven disastrous for global health, security and human rights. Focused overwhelmingly on criminalization and punishment, it created a vast illicit market that has enriched criminal organizations, corrupted governments, triggered explosive violence, distorted economic markets and undermined basic moral values," a letter from political leaders from around the globe stated.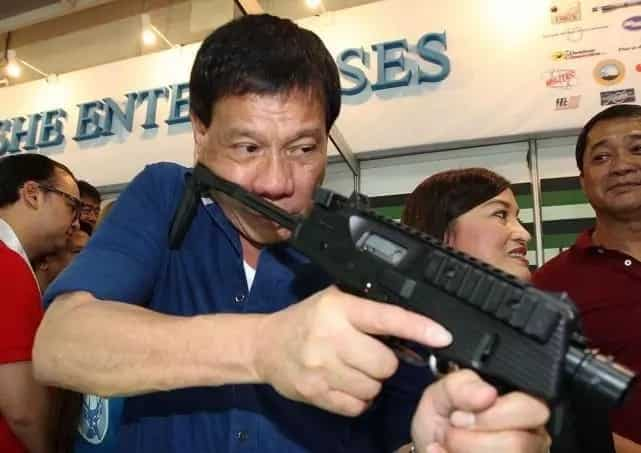 The leaders agreed that a new approach to fighting drug criminality should be implemented. They believed that most of the drug criminals getting killed by law enforcement authorities engaged in a bloody war are low-level drug operators that could be easily replaced by the big-time drug lords.
The political leaders also said that devoting the majority of resources to repressing criminality through violent means could lessen the government's efforts toward improving the human condition of its people.
READ ALSO:  It's not over yet:  Osama bin Laden's son wants revenge
Colombian President Juan Manuel Santos spoke with the New York Times about the fruitless war waged against illegal drugs in his country for many decades: "A war that has been fought for more than 40 years has not been won. When you do something for 40 years and it doesn't work, you need to change it."
Another tragic consequence of a bloody war against illegal drugs is that most of the people getting killed and arrested are citizens who are poor. According to analysts, improving the economy, creating more jobs, raising awareness about drugs, stopping corruption, and providing better health care and education should be prioritized in order to minimize criminality. - Kami Media
READ ALSO:  New AFP chief receives four-star rank
Source: KAMI.com.gh