Duterte's SONA and inauguration menu are similar
- The State of the Nation Address (SONA) on Monday will feature some repeat dishes from his inauguration
- This will be the first SONA of President Rodrigo Duterte, to kick off the first year of his six-year term
- Around 800 people are anticipated to be at the event
The first State of the Nation Address (SONA) of newly-inaugurated President Rodrigo Roa Duterte is coming up this Monday, July 25, and people are also looking at what delicacies are going to be served as 'meryenda' during the event.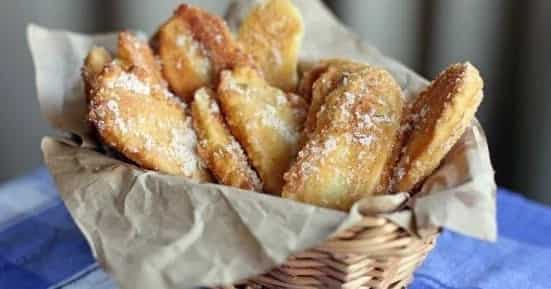 The 'meryenda' (afternoon snack) to be served at the SONA will be much like the food served at the Presidential Inauguration last June 30. The line-up is an assortment of President Duterte's favorite foods. Around 800 people are anticipated to attend the first SONA of the Duterte administration.
READ ALSO: Duterte plans on future inauguration
The Palace revealed the following to be included in the SONA menu: Balut Pâté in Profiteroles (duck embryo), Chicken Skin Crackling, Ginisang Monggo (fried Mung beans in soup), Native Chips with salted duck egg dressing, Smoked Fish with Alugbati (Malabar spinach), Fresh Lumpia Ubod (spring rolls) in pouch, Empanaditas in Spicy Tuna and Chicken, Sotong Goreng (deep-fried squid or calamari tossed in chili and bell pepper), Crispy Triangles of Flaked Chicken Adobo and Mushrooms, Fried Lumpia Ubod (spring rolls), Pan de Sal with Kesong Puti (bread with white cheese) and Beef Steak, Penne (pasta) with Taba ng Talangka (crab fat) sauce.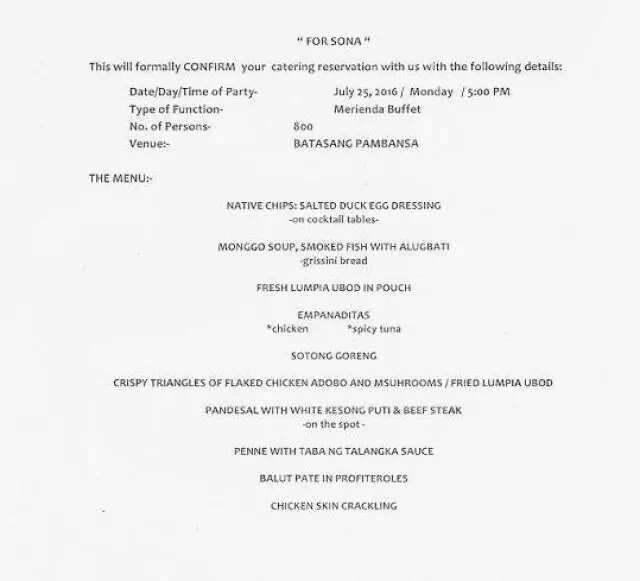 The food will be served at around 5 p.m., but the SONA is expected to begin early in the afternoon. As for the dress attire, President Duterte has already expressed that he wants for the attendees to keep it simple.
READ ALSO: Duterte's first SONA to be kept simple; dress code implemented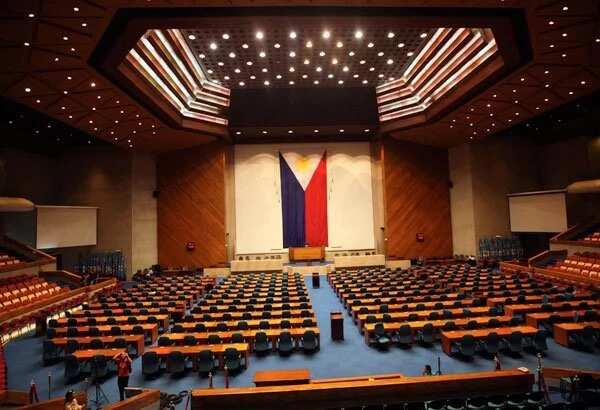 The SONA will take place at the Batasang Pambansa Complex in Quezon City, Philippines. Classes in the city for the day have already been suspended by the Quezon City Local Government (QCLG).-KJ, Kami Media
READ ALSO: Batasan getting ready for Duterte's first SONA
Source: KAMI.com.gh