Scientist urges President Duterte to honor climate change pact
- President Duterte earlier revealed that he was not open to joining the Paris Agreement
- But a national scientist has expressed the need for the country to have a part in the efforts to decrease world temperatures, which have increased alarmingly over the years
- As of last month, 178 countries have already signed in on the Paris Agreement
Dr. Angel C. Alcala, a national scientist and marine expert, expressed that the Philippines must set an example to other nations by honoring the international treaty on climate change, and urged President Duterte to honor the Paris agreement.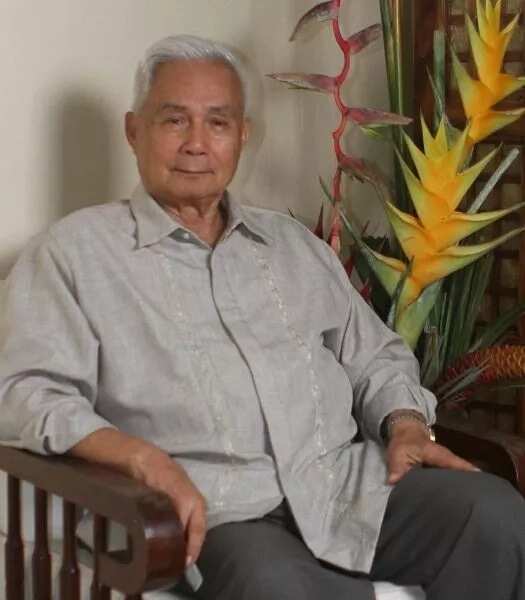 He said in a statement on Wednesday that, "If we don't abide by the Paris Agreement, we will contribute to the worsening increase in temperature that will endanger the whole world.
President Duterte, after the May 9 elections, had said that he would honor all international agreements that past administrations had entered into, including the Paris Agreement on climate change. But now it seems that the winds have turned, as Duterte was no longer committed to sign and take part, stating it would restrict the economic development of the Philippines.
READ ALSO: Gentle giant 'butanding' declared as endangered species
The newly-inaugurated President Duterte also blamed developed and industrialized countries for the carbon emissions that are raising earth's temperatures.
The Paris Agreement binds signatory nations to cut down carbon emissions in order to contain global warming below 2 degrees Celsius. Past this standard, temperature rises would be irreversible.
"We should respect international agreements. Otherwise, we would be no different from other nations, big and small, [that cause] the rise in temperatures to dangerous levels of 2 degrees or [higher]," said Alcala.
READ ALSO: Lopez tells Chinese miners to comply or go home
He added as well that we should be united with other countries in helping address global issues concerning the environment, which we all share and depend on.
Regarding the Philippines' industrial development in light of the Paris Agreement, Alcala said that, "Industrialization can continue as planned, if there are provisions for sequestering the carbon dioxide produced, through activities like planting more areas with forest trees, and protecting our existing tropical rainforests."
Senator De Lima has also called on the President to honor the commitment, saying: "The Philippines, which is a signatory to the Paris Agreement, stands to benefit more from honoring our commitment to this international agreement, not only in terms of financial aid, but also in technology transfer and capacity-building assistance for disaster mitigation."
READ ALSO: Gina Lopez: It's time to change Mining Act
The senator also viewed the issue in light of the Philippines' recent UN Court win, stating: "As head of state, President Duterte should honor the Paris Agreement if we also want other countries to rally behind us in our monumental victory in the [South China Sea] arbitration case."
Climate changes and global warming can be felt all over the world, and we must all act now before it is too late. -KJ, Kami Media
READ ALSO: Photos of crying chinese farmers go viral, saving 6000 pigs from drowning
Source: KAMI.com.gh