This mother kept her stillborn baby for 15 days
- Lynsey Bell's medical condition caused her to give birth to a stillborn son
- Instead of doing nothing, she resolved to spend the remaining time she had with her baby in as normal a way as possible
- For fifteen days, Bell and her husband did everything they would have done if their son had lived, before finally burying him beside his grandfather
When Lynsey Bell's gave birth to a stillborn son, she resolved to treat her baby as normal for as long as possible, even changing his diapers.
The 32-year-old mother underwent a difficult pregnancy, experiencing hemorrhage before falling into a 2-day coma. In fact, she almost lost her life in the process.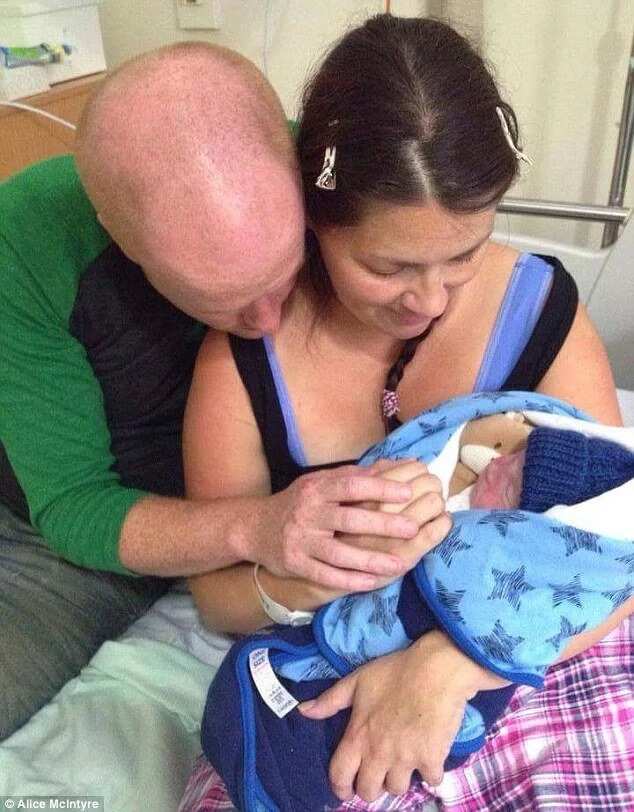 When she finally woke up from her coma, the mother of three decided to make use of every minute of her time with her baby boy, whom she named Rory, before his funeral.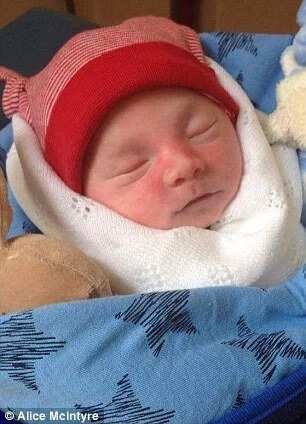 READ ALSO: WATCH: Romeo's baby to be named by Vice Ganda?
In the length of 15 days, Bell and her husband Mark treated Rory just like any other baby – they carried him, rocked him, changed his diapers, bathed him, and even read books to him. The distressed couple wanted to create a bond with their baby before having to say goodbye.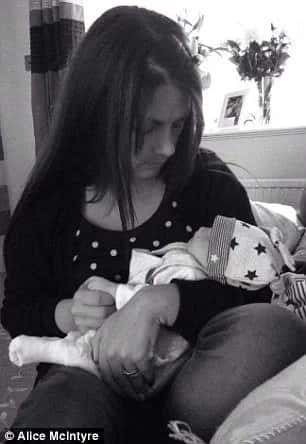 The nurses at the hospital kept the stillborn child in a cold room in ensuring that the grieving couple could see their boy as frequently as they wanted.
READ ALSO: 5 champion babies that survived the horrible start of their lives
When she was discharged from the hospital, the husband and wife came back to the hospital as often as they could. After 15 days, the couple brought Rory to their home for the first and final time before finally bringing him to the funeral home.
READ ALSO: WATCH: The Uytingco beauty turns 1
Mark and Bell already had three children: Daisy, 10, Max, 7, and Poppy, 4. During her pregnancy with Poppy, Bell developed a potentially fatal condition called pre-eclampsia.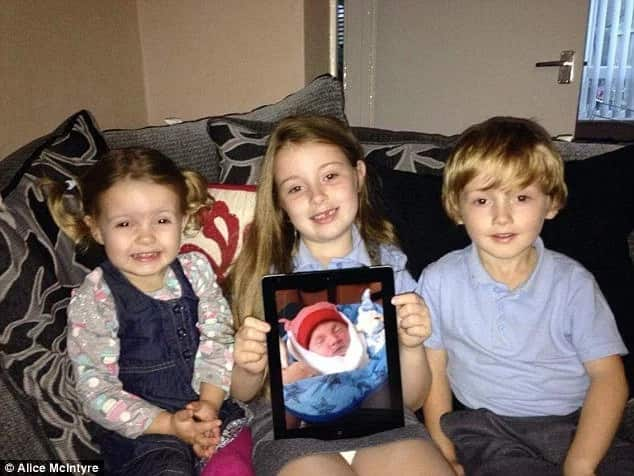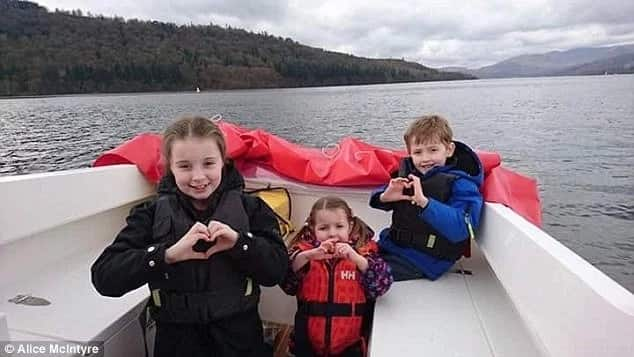 Last December 2013, the mother of three unexpectedly became pregnant with a fourth child. Knowing her medical history from her previous pregnancy, Bell carefully monitored her health to avoid any complications
READ ALSO: Check this out: List of celebrities with shocking transformation
However, after her 28th and 32-week scans, the results showed that Rory was not developing normally. Nearing her due date, Bell's feet started to swell and her blood pressure started skyrocketing.
Five weeks before her due date, Bell was suddenly struck by agonizing pain and was rushed to the Royal Victoria Infirmary in Newcastle.
Upon checkup, the nurses were shocked to find that the baby no longer had a heartbeat. Rory had already lost his life.
READ ALSO: Guess what Iya Villania will name her son with Drew Arellano!
Then, Bell started to hemorrhage and was rushed to the emergency room, where she lost 15 pints of blood. To stop further bleeding, the doctors had to perform a hysterectomy.
Her kidneys began to fail, prompting the need for dialysis. Things were not looking well for her.
Bell was put into an induced coma for 2 days.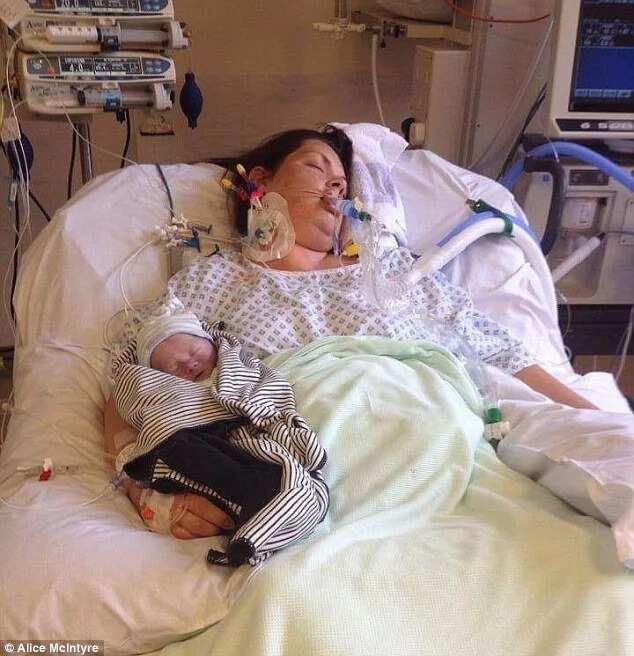 Apparently, her pre-eclampsia had triggered the hemorrhage, since her placenta detached from her womb.
READ ALSO: LOOK! You wouldn't believe what these people are willing to do for Pokémon Go
When she finally escaped death and woke up from her coma, Bell was terrified to see her son.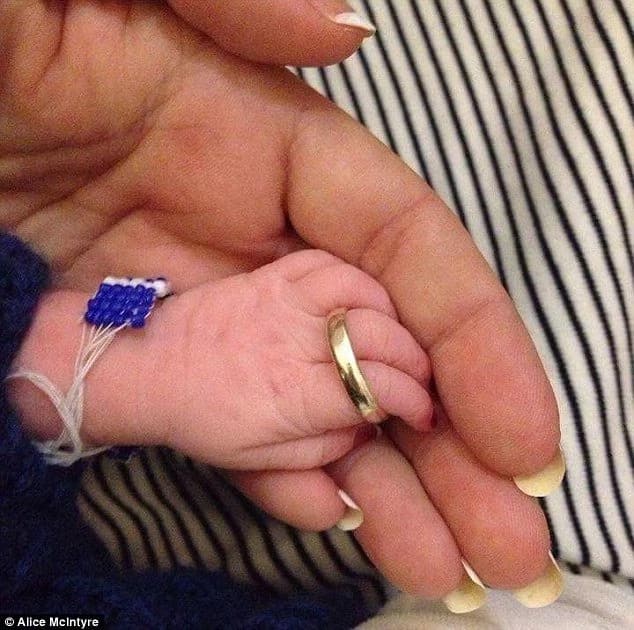 Today, Bell has moved on. Many times, her friends feel awkward mentioning Rory, but she loves talking about her son. She continued to say that she is lucky to be alive, promising to never forget her baby.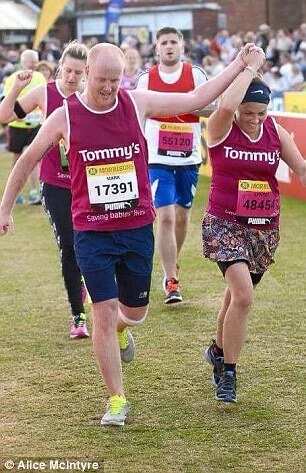 READ ALSO: WATCH! Aura meets Vice Ganda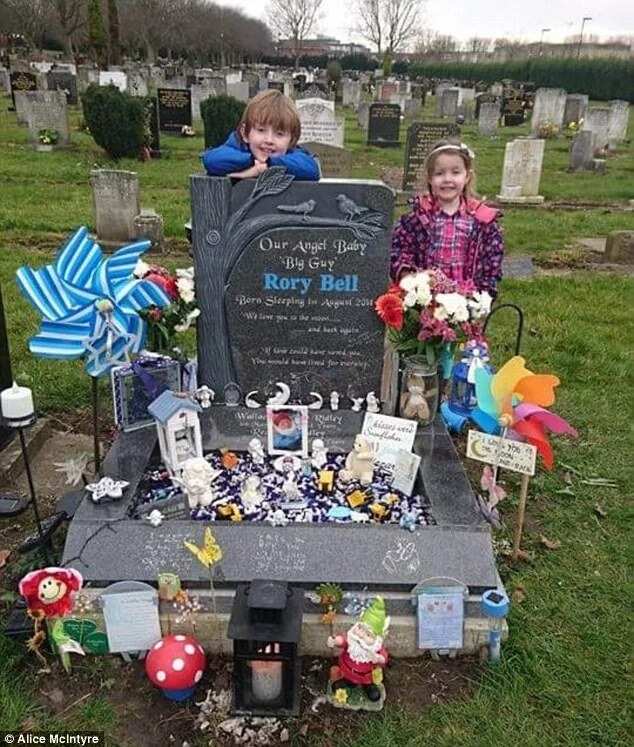 The couple buried their son beside Bell's grandfather and they frequently light a candle in a glass lantern for him.
RELATED: Top 5 Filipino celebs who allegedly had abortion
Source: KAMI.com.gh