Posh Makati villages subject to Oplan Tokhang
- Makati Mayor Mar-Len Abigail Binay said that Oplan Tokhang will also be conducted in six posh villages in Makati
- Only one out of the six villages submitted a list of possible drug users and pushers 
- Oplan Tokhang is a nationwide campaign against drugs
Six posh villages in Makati City will be subjected to "Oplan Tokhang" after City Mayor Mar-Len Abigail Binay ordered the local police to conduct the said operation as part of the countrywide campaign against illegal drugs.
Binay also encouraged both the local officials and residents of these exclusive villages to help one another and cooperate with the police not only in identifying drug users and pushers in the communities but also in encouraging these individuals to surrender to the authorities.
The order came after Makati police chief Senior Superintendent Rommil Mitra reported that no one surrendered to the authorities during the Oplan Tokhang conducted on Magallanes on Monday. The six areas are barangays Magallanes, Dasmariñas, San Lorenzo, Forbes, Urdaneta, and Bel-Air.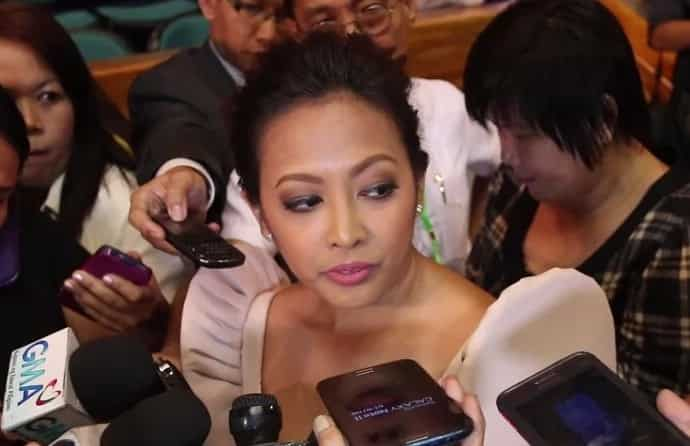 READ ALSO: Not enough rehab centers as surrendering addicts multiply
"The war on drugs can only be won if we cooperate with the police," Binay said.
Binay revealed that Oplan Tokhang was only conducted in Magallanes but not in the other five villages as they were not given a list of residents who are allegedly involved in drugs.
Meanwhile, barangays Bel-Air, Forbes Park, Dasmariñas, Urdaneta, and San Lorenzo were reported to have submitted certifications signed by their barangay chairmen stating that no member of their community is involved in drugs. Meaning to say, there were no drug users or pushers monitored in the said villages.
READ ALSO: Local chief of police detains own brother for drug use
Reports state that at least 734 suspected drug pushers and users from Makati has already surrendered voluntarily to authorities. On the other hand, latest reports reveal that a total of 114,833 drug suspects from around the country has surrendered for fear of their own lives as well as that of their respective families.
Oplan Tokhang is a campaign involving police officers going from one pusher or user's house to another and asking them to change their lives and stay away from illegal drugs. It is so far effective.
READ ALSO: Former Pinoy Dream Academy singer admits drug use, surrenders to police
Source: KAMI.com.gh