Briones speaks out against killing of teachers in Cotabato City
- Department of Education (DepEd) Secretary Briones expressed her grief on the killing of two teachers and the wounding of another in Cotabato City
- Three teachers from Mokamad Ali Elementary School were ambushed last July 12 by unknown gunmen who immediately fled after the shooting
- The educators of the country should receive the same protection given to students, Briones said
With the ambush of the three teachers in Cotabato City, Department of Education (DepEd) Secretary Leonor Magtolis Briones condemned the attack which resulted in the death of two teachers while the other one was severely hurt.
"Our teachers deserve the same safety and protection that we strive to provide our students. This is a collective responsibility of our law enforcement agencies, our local governments, our communities, and the department," Briones stated, while further emphasizing that it is the country's responsibility to protect the educators of this nation.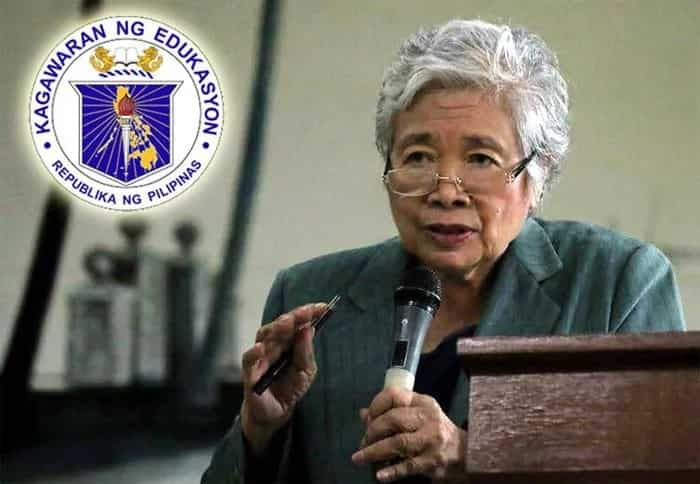 Based on the report submitted to the DepEd Central Office in Pasig, the three teachers-namely Fahara Kabuntalan La, 29; Sittie Usop Abdullah, 31; and Aisah Karon Malugka, 34- working in Mokamad Ali Elementary School were ambushed around 4:30 in the afternoon last July 12 while they were onboard a tricycle. Fahara and Sittie died while Aisha survived but still wounded.
READ ALSO: Robredo vows to empower CWDs; calls for more SPED center in the Philippines
The tricycle driver identified as Fahad Abdulwahid Abdullah was also wounded because of the gun attack. The incident happened in Purok Talainged in the city of Cotabato.
According to Chief Inspector Rustom Pastolero, police station 3 chief, the suspects were two men riding the motorcycle. However, they are still unidentified due to the ski masks they were wearing. The policemen who quickly respondent to the incident were able to recover the empty shells for cal. 45 pistol used.
"These teachers do not have known enemies," said Dr. Concepcion Balawag, administrative officer of the public city schools division. He also expressed condemnation of the attack and further called for the complete cooperation of the local police to immediately identify and arrest the gunmen.
READ ALSO: Briones attends turnover ceremony; vows to improve DepEd during term
Secretary Briones ordered the DepEd Central Office to carefully review the incident and to extend the help of the department to the families of the victims.
Police investigations are still ongoing to determine the identities of the attackers, and to know the motive of the killing as well. - Kami Media
READ ALSO: Trillanes urges DepEd to make K-12 optional
Source: KAMI.com.gh