Probe on econ sabotage of China to RP coco industry sought
In a briefing on April 11, Jesus Lim Arranza, chair of the Fight Illicit Trade (Fight IT) Movement, said that China is using partially de-husked coconuts, which were smuggled from the Visayas, as seedlings to grow their own coconut trees. The smuggling of the seedlings, according to him, is not only a violation of the law, but also an "act of economic sabotage".
Arranza said that at least 200,000 coconuts from Leyte are shipped to Cebu daily in a given period. The coconuts are bought from farmers in Leyte for P12 to P13 per piece—an estimated total so far of P2.4 to P2.6 million— by a broker from Cebu. The said broker then ships the coconuts to Cebu in 10-wheeler trucks where they are ultimately shipped to Hainan China for P50 apiece.
The rampart exportation of de-husked coconuts to China was already reported by Arranza to Cynthia A. Villar, Customs Commissioner Alberto D. Lina and Philippine Coconut Authority (PCA) Administrator Glenn B. Santos, seeking the above mentioned authorities to conduct an urgent investigation into the alleged smuggling.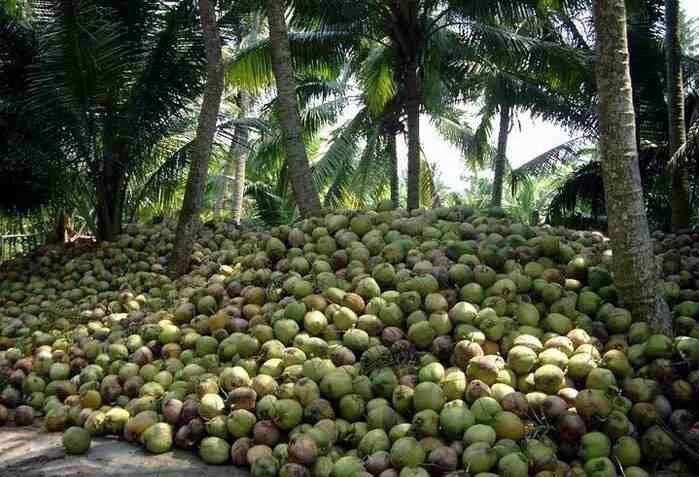 Arranza maintains that the act of smuggling coconut seedlings is not only an act of economic sabotage but is also akin to treason since it will compromise the Philippines' competitive advantage in the coconut industry.
"Only Indonesia and the Philippines have been gifted by nature with good quality coconut that is envied by other countries, hence exporting it in violation of regulations is obviously giving away our competitive advantage to our grave prejudice", he said.
The Philippines is one of the top producers of high-quality coconuts. According to figures published in December 2009 by the Food and Agriculture Organization of the United Nations, the Philippines is the world's largest producer of coconuts, producing 19,500,000 tonnes in 2009.
Coconut production plays an important role in the national economy of the Philippines, hence, Executive Order No. 1016 was issued to protect the country's exports and the local industry. The said Order prohibits the export of mature coconuts and coconut seedlings.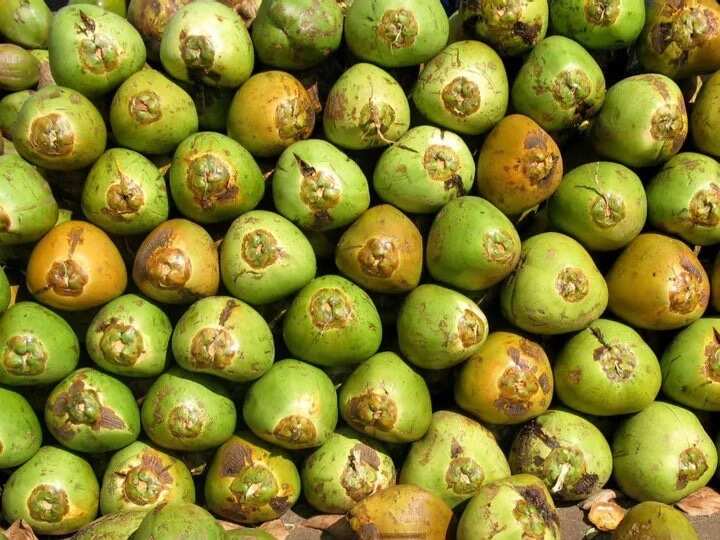 Source: KAMI.com.gh