Edu Manzano does not meddle with Luis' love life
- Edu Manzano and Luis Manzano always had a good father-and-son relationship
- When Manzano was asked about Luis' relationships with Angel and Jessy, Manzano said that he didn't know anything about it
- He said he is not the type to meddle in his son's personal life
Luis Manzano, Jessy Mendiola and Angel Locsin have been making headlines for the past months for their "love triangle." While their faces may have constantly filled the front pages of tabloids, Luis' father, Edu Manzano, seemed not to know a thing or two about his son's relationship woes.
Manzano has made a confession in one interview that he is not the type to meddle with Luis' personal life. According to Manzano, whatever decisions Luis makes when it comes to who he will have for his girlfriend is certainly his to make alone.
Describing his relationship with Luis, Manzano said that between him and his son, if one needs anything, then all that one has to do is to make a call. It goes saying that if nothing is needed by one from the other, then there really is no problem and the father and son are cool with it.
READ ALSO: Watch how a lion, tiger, and bear became inseparable friends. The most alluring thing you've seen in a while
Manzano said that what's important is to text every now and then. In short, just keep communication lines open.
Edu Manzano was asked about Luis' love life, especially with his son's recent breakup with Angel Locsin and about the fact that he is now courting Jessy Mendiola.
According to Manzano, he was quite surprised at having been asked a barrage of questions to which he doesn't know anything about.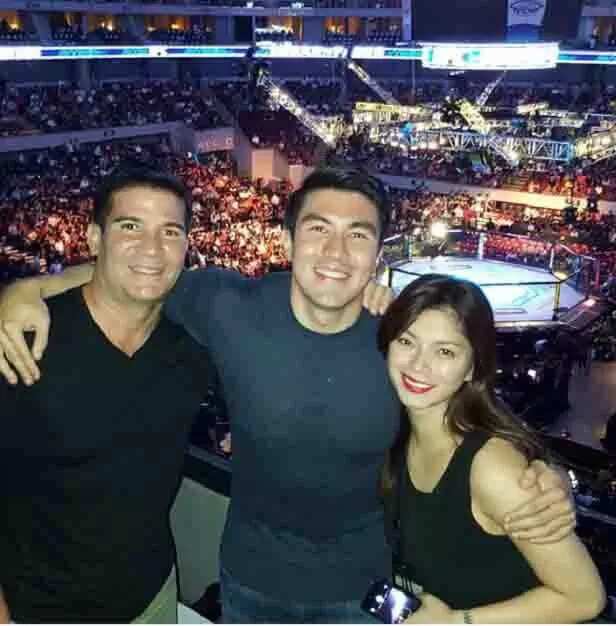 READ ALSO: Tragedy of this girl who lives in plastic bowl will show that your life is better than you think
He explained that he has been spending a lot of time at his farm in Batangas and they also don't have newspaper there. Clearly, he hasn't kept himself abreast of the latest news concerning Luis' love life.
Manzano also said that as much as he would like to answer all questions directed at him regarding Luis' relationship with Angel and Jessy, he really doesn't know a thing about it.
Luis does give him a call but it's not to talk about his relationship, but it's either to invite him for dinner or to spend the vacation with him.
READ ALSO: Haters told she is too fat for fashion but her answer was very wittily
Manzano also gave his two cents on Luis' relationship with Angel. He said that life is just like that. He even said that all people would wish that when they enter a relationship, it would be the last. However, it's the life of Luis and his girlfriend and that "we are not a part of it."
As the final way to defend his son, Manzano said what's important is that people who don't know the start of it all would just have to stay out of Luis' relationship. - SD, Kami Media
Source: KAMI.com.gh