Ex-mayor charged for issuing permit, contract to own drugstore
- Former Dingle, Iloilo, mayor is now facing graft charges after issuing permit to own store
- Records show that in 2013, the former mayor signed a contract as the lessor and the lessee
- This is not the first case where local officials showed a conflict of interest
A former Iloilo town mayor is facing graft charges after it was found out that he issued a business permit for his own drugstore.
Ex-Dingle Mayor who now is a member of the Sangguniang Bayan Rufino Palabrica III was charged with two counts of violation of Republic Act 3019 Section 3(h).
According to a statement from the Office of the Ombudsman, Palabrica committed a conflict of interest in the year 2013 for issuing a business permit and lease contract on a drug store and medical clinic which he owns and operates. The name of the store is Farmacia Francisca.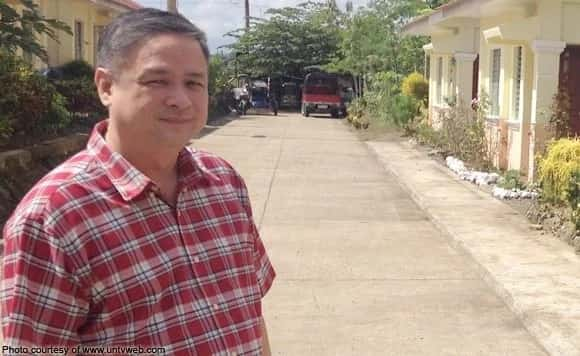 READ ALSO: Local chief of police detains own brother for drug use
The documents revealed that the former mayor signed the contract as the lessee and the lessor. The said contract was dated January 2013.
It is stated in the Republic Act 3019 Section 3(h) that a public officer has committed a criminal offense when he or she directly or indirectly involves himself or herself in financial or pecuniary interest in any contract, business, or transaction. In other words, he or she should not intervene or take part in connection with any personal interest.
A similar case happened to another mayor way back September 2015.
Former vice mayor of Lamitan City, Basilan, faced graft charges for paying a huge amount of money in gas expenses for a period of seven months in 2012.
READ ALSO: Binays barred from leaving the country, find out why
Although it may not have been an issue, it raised alarms when it was found out that the over P2 million in gas expenses was paid to a gas station that he owned.
Ombudsman Conchita Carpio Morales reported that the former Lamitan vice mayor known as Arleigh Eisma was charged with several counts of graft, violation of the Local Government Code, and unethical conduct.
Eisma lost the mayoral race in 2013.
READ ALSO: LOOK: Lacson files bill against 'liars'; find out what it is
According to investigators, Eisma approved P1.96 million worth of gasoline expenses for his private service vehicles. It covered the period from January to July 2012.
The records show that Eisma allegedly "monopolized almost every aspect of the process, from requisition to accepting the delivery, and up to approving the same."
"Eisma allowed his privately owned Shell Station to benefit from the supply transactions undertaken, approved and intervened by his public office in an apparent conflict of interest and breach of public trust reposed on him," Morales added.
Republic Act 3019 is also known as the Anti-Graft and Corrupt Practices Act.
READ ALSO: Former Coron Mayor Reyes granted bail
Source: KAMI.com.gh