- President Rodrigo Duterte promises more support to soldiers in his speech at the Edwin Andrews Air Base (EAAB) in Zamboanga City on Thursday, July 21
- The president asked the soldiers for more sacrifice as they support his war
- The president also reiterated the conversion of BRP Ang Pangulo into a medical facility to support the endeavor
President Rodrigo Duterte on Thursday, July 21, asked the soldiers at the Edwin Andrews Air Base for more sacrifice and to support the war that he is fighting against drugs and terrorism amid the rising numbers of extrajudicial killings.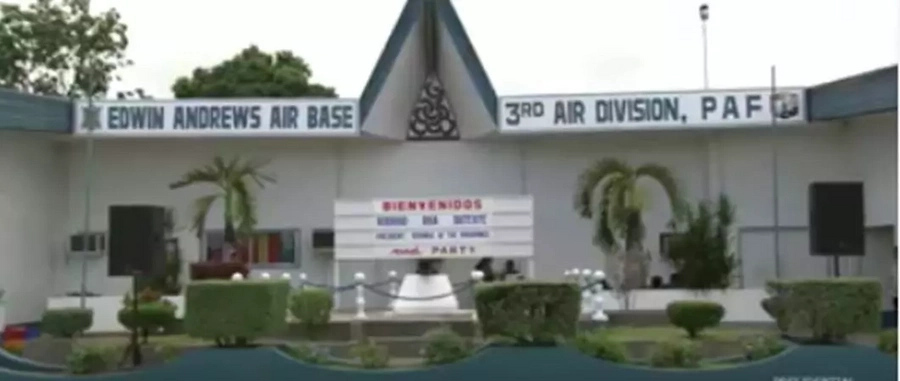 "I'm fighting a war here. Drugs sa Maynila and other places, dito sa Mindanao, it's terrorism. It will need your sacrifice and mine too," Duterte told the soldiers, and added, "I'll look for money. Kayo, pag nagkaproblema, alam niyo na yung imponderables of life 'yung di mo nakita, asawa, kapatid may cancer, huwag na kayo pumunta ng malayo, just go to your commanding officer, he will call me and I look for ways for it."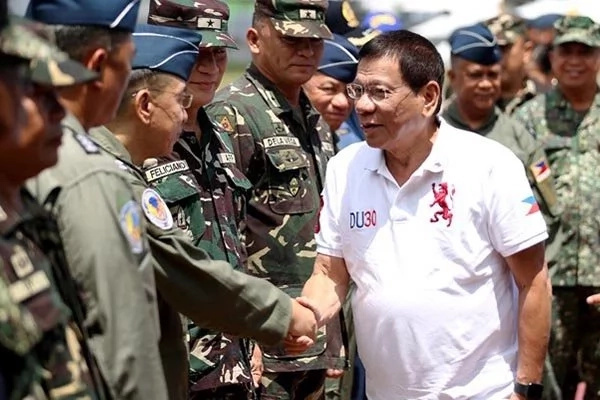 The president also vowed to provide financial assistance to the soldiers in exchange for their loyal support and as incentive to deter the attraction of illegal activities.
READ ALSO: Will Duterte fulfill his AFP, PNP pay raise promise? Find out here
As part of his promises to the soldiers, the president reiterated his intention to convert the presidentiol yatch, BRP Ang Pangulo, into a floating hospital.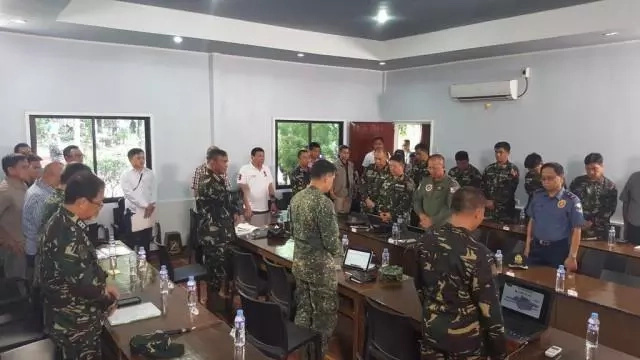 "I will either convert it into a hospital. Tingnan ko lang kung how much I would spend. Gagawin ko 'yang hospital, lagay ko sa wherever the fighting is," Duterte said.
The president had originally intended to sell the presidential yatch named BRP Pagasa during former President Gloria Arroyo's term.
READ ALSO: Duterte: Sell presidential yacht
"Sana nga noon ipagbili ko yung Pag-asa to rebuild yung V. Luna pero sabi nila no takers 'yan kasi luma na, mahina," he said, "Lalagyan ko ng mga operating room, 'yan gagawin ko. Eh walang silbi 'yang barko na 'yan, so pakinabangan natin," he added.
The president was welcomed by Zamboanga City Mayor Maria Isabelle 'Beng' Climaco and Lt. Gen. Mayoralgo Dela Cruz, Commander of the Western Mindanao Command (WESTMINCOM) at the Edwin Andrews Air Base. Also present were Defense Secretary Delfin Lorezana, RAdm. Jeorge F. Amba, Commander of the Naval Forces - Western Mindanao (NAVFORWEM); BGen. Domingo B. Palisoc Jr., Commander of the Philippine Air Force 3rd Air Division; P/CSupt. Billy B. Beltran, Regional Director of the Philippine National Police - Police Regional Office IX (PNP-PRO IX); and Commodore Pablo T. Gonzales, Jr., District Commander of the Philippine Coast Guard- Southwestern Mindanao District.
President Duterte then proceeded to Isabela City, Basilan where he met with AFP and PNP officials, local chief executives (LCEs) and officials from Basilan Province and distributed family food packs at the 104th Infantry Brigade Headquarters in Barangay Tabiawan.
READ ALSO: Leni to Du30's fight against crime: We hope it's not done at the expense of the innocent
- Kami Media
RELATED: LOOK! Terrorist group Abu Sayyaf kidnaps 5 Malaysians
Source: Kami.com.ph