Meet the BLT – bear, lion and tiger – three completely diffirent animals, which became ride-or-die friends.
Watch this amusing story of surprisingly strong friendship, that lasts for 15 years.
Allison Hedgecoth, curator at Noah's Ark Animal Sanctuary told The Huffington Post: "The BLT (bear, lion, tiger — as they are known) exhibited signs of being a bonded trio from the moment we saw them when they arrived at Noah's Ark. They were already seeking out one another for comfort and displayed affection by snuggling, grooming and playing with one another."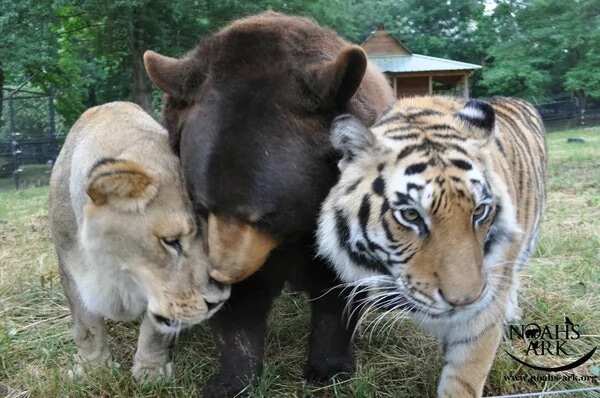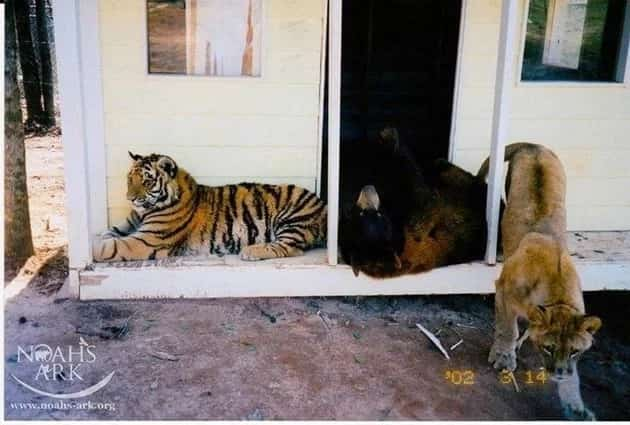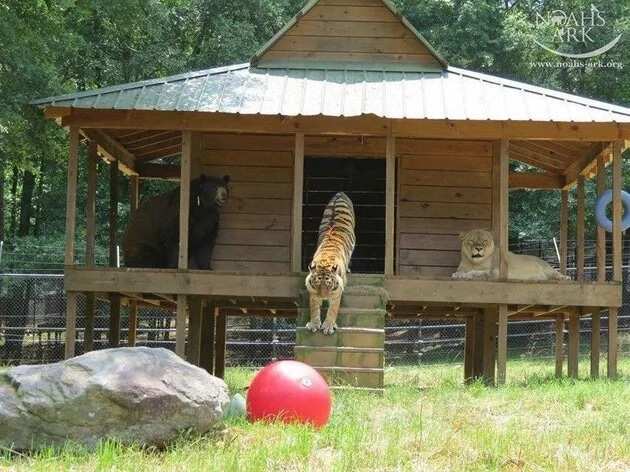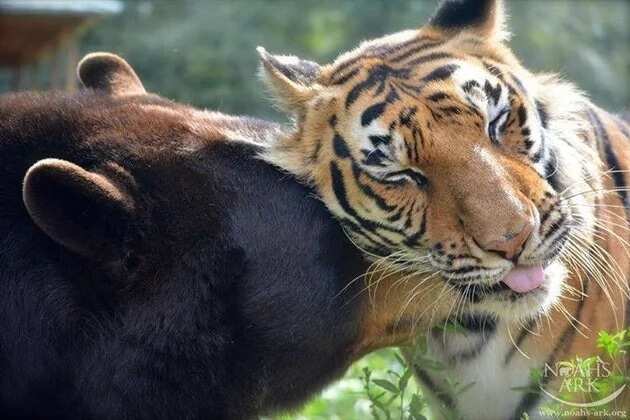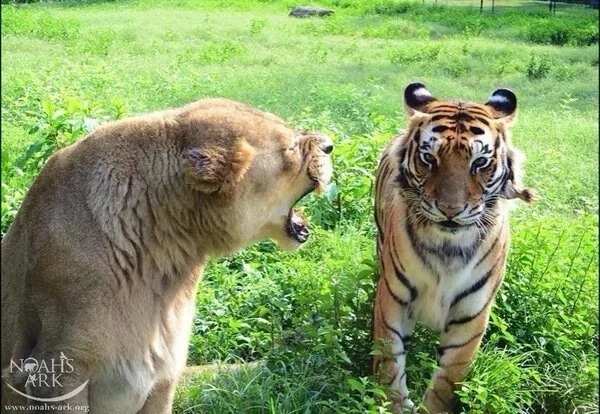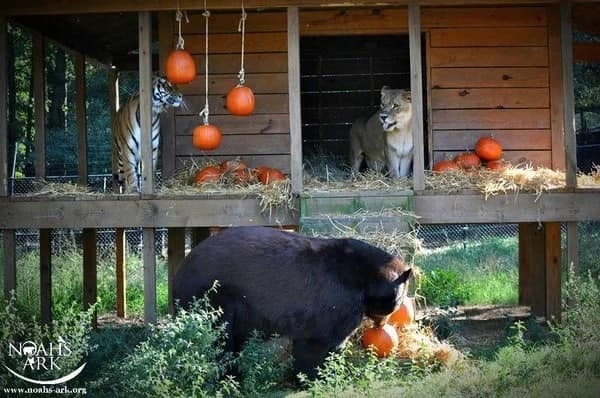 "Before they reach sexual maturity, a lot of times animals will form unique bonds with members of other species," she continued. "What was surprising is how they kept that bond, that family unit well into adulthood."
Leo, an African lion, had been inside a small crate and suffered from infected wound on his nose. Baloo, an American black beer, was wearing a harness that he had outgrown so much, it was embedded into his flesh. And Shere Khan, a Bengal tiger, was severely underweight.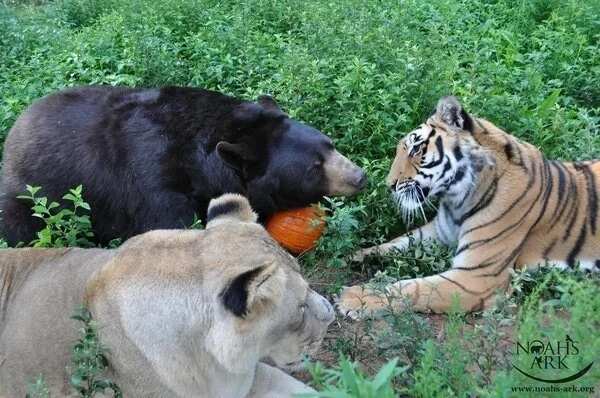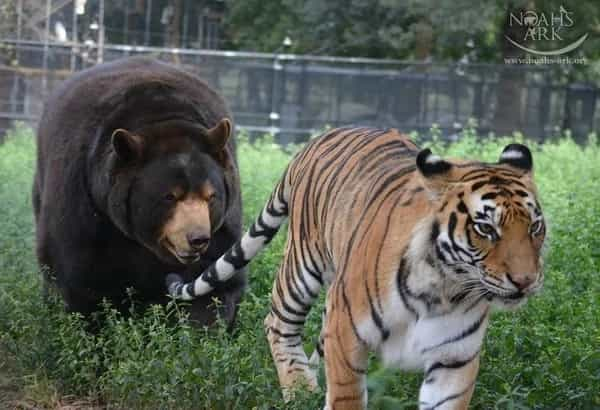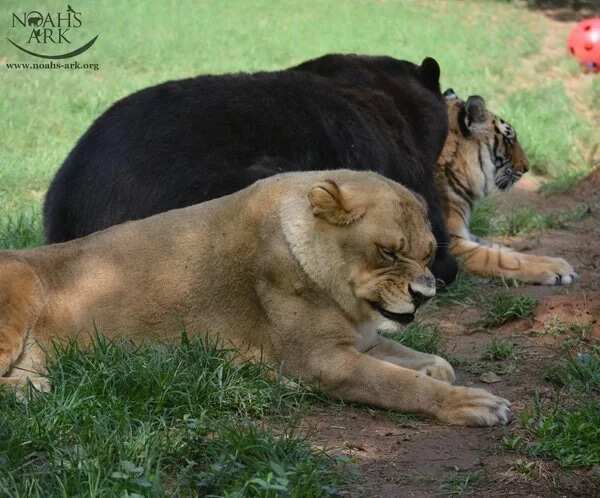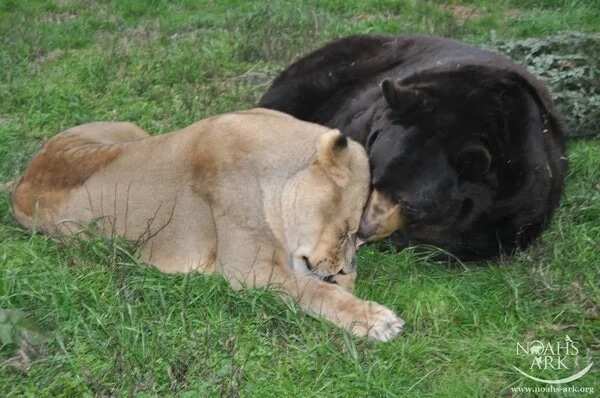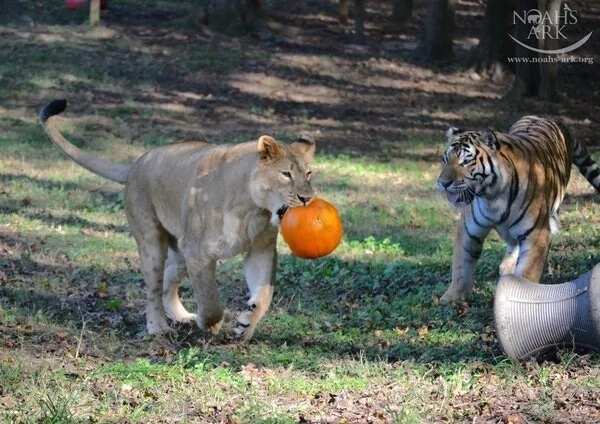 "Even though they live in a three-acre enclosure, they're usually within 100 feet of each other," Hedgecoth told. "That's proof that they're not just coexisting or cohabiting, they actually do enjoy each other's company."