- President Recep Tayyip Erdogan places Turkey under SOE after Friday's uprising, but promises there will be no compromise on democracy
- Despite warnings from other national leaders, the Turkish President pushed through with the pronouncement
- President Erdogan suspects Fethullah Gulen to be behind the coup
July 20 marked the day that Turkish President Recep Tayyip Erdogan declared the country to be under a three-month long state of emergency, after last Friday's coup attempt that ended bloodily.
According to President Erdogan, who declared the state of emergency at his presidential palace in Ankara following a series of meetings with Turkey's national security council and his cabinet members, the declaration was necessary for "swiftly removing all the elements of the terrorist organization involved in the coup attempt."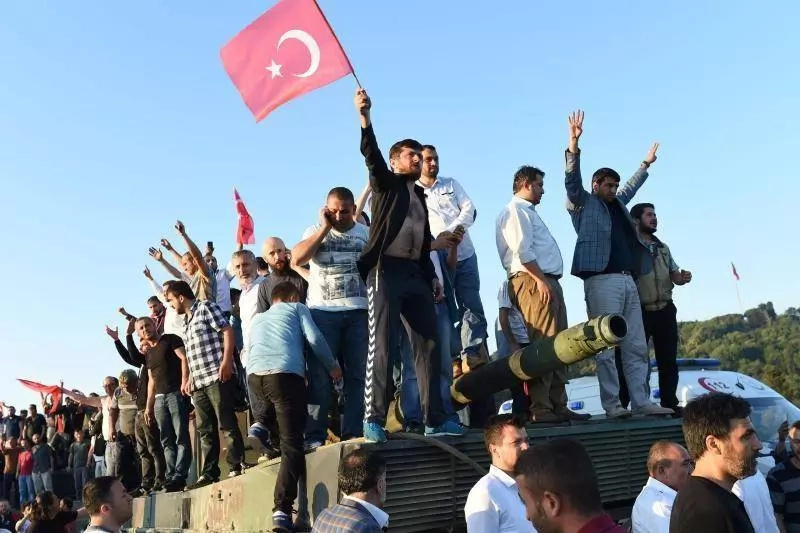 Erdogan has alleged that his arch-enemy, US-based cleric Fethullah Gulen, and his followers were supposedly behind the coup.
READ ALSO: These soldiers were stripped off their uniform, tied up; here's why
As of press time, there have been 50,000 arrests and sackings of suspected conspirators. The government also reports that 312 people were killed in the coup, including 145 civilians, 60 police, three soldiers and 104 plotters—in what others call as the "sweeping purge."
Yesterday's pronouncement of the special measure vastly increased state security powers, but Erdogan claims that democracy in the nation will still prevail. Article 120 of the country's constitution allows a state of emergency to be imposed
READ ALSO: Army group in Turkey attempts coup; Find out how gov't is responding
In a nutshell, a state of emergency gives the government extra powers to restrict freedom of movement. However, according to an official, Turkey was not restricting financial or commercial activities in the nation, as
Ankara however, is now a scene of devastation, where fighter jets and attack helicopters turned parts of parliament and the police headquarters to rubble.
The last time Turkey lifted its state of emergency was in 2002, with the pronouncement imposed in provinces in the southeast due to the fight against Kurdish militants in 1987.
READ ALSO: WATCH: Terror attack in France kills at least 84 people [Updated]
Source: Kami.com.ph