Jodi Sta Maria talks about her broken heart and acting career
- Jodi Sta. Maria revealed that each day is getting better since she broke up with Jolo Revilla
- The actress, who is now studying Christianity in Oxford, also talked about the power of good as well as her roles, awards, and dreams during the press conference 
- Jodi and Jolo confirmed their split just last month
Jodi Sta Maria revealed during a recent press conference that each day is getting better in terms of mending her broken heart brought about by her failed relationship with Jolo Revilla.
The Kapamilya is currently in the United Kingdom to study Christianity at Oxford alongside other celebrities, Hayden Kho and Piolo Pascual. She also attended the 32 Barrio Fiesta sa London 2016.
"I'm really trying to find the right words. I would say that each day is getting better," she said.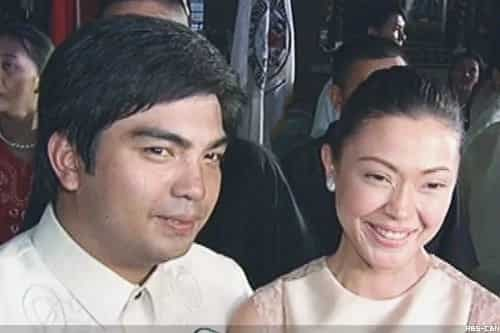 READ ALSO: Walang Forever: 8 painful celebrity breakups so far this year
The actress also talked about the "power of good" and discussed details about her advocacy – to help those who need shelter.
Jodi is one of the celebrity endorsers for ABS-CBN Foundation Inc. The foundation recently launched its Europe counterpart – ABS-CBN Foundation Europe – during the two-day event. The launching was spearheaded by ABS-CBN Global COO Raffy Lopez.
On the other hand, Jodi was also asked about her thoughts with regard to receiving acting awards or getting good roles. She said that she's just enjoying what she's given at the moment.
READ ALSO: Jodi Sta. Maria: 'Mr. Right just around the corner'
However, in terms of awards, she said that she would be "thankful" if ever she would be given one, as it would mean recognition of her talent.
In terms of roles, the actress believes that she treats every role given to her as her dream role. This allows her to give her best no matter what kind of role it is, whether she is the lead character or just a supporting one.
Jodi recently starred in a movie with Ian Verenacion and Richard Yap. The movie, titled "The Achy Breaky Hearts," was said to have garnered a total of P14 million on its opening day alone. The movie was directed by Antoinette Jadaone and is about the stigma that surrounds a single woman who is already in her 30s.
READ ALSO: WATCH: "Achy Breaky Hearts" Trailer Will Break Your Heart To Two
Source: KAMI.com.gh