Miranda Kerr and Evan Spiegel about to get married
- Supermodel Miranda Kerr and Snapchat CEO Evan Spiegel has been dating for over a year and Spiegel has recently popped the big question
- Miranda Kerr didn't hesitate to say "Yes" to the marriage proposal
- Many people are still waiting for the announcement on the wedding date
Miranda Kerr and Evan Spiegel are engaged! Kerr, the famous and beautiful Victoria's Secret model has said "Yes!" to the marriage proposal of Spiegel, Snapchat's young CEO.
The 33-year-old Australian supermodel recently showed off her stunning diamond ring on her Instagram account, with only a very short 3-word caption, "I said yes!!!"
Reports have it that Miranda Kerr and Evan Spiegel started dating in 2014, and counting the number of months that they have been together, would only account for a relationship of over one year.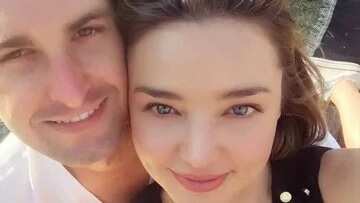 READ ALSO: Sunshine Cruz pays a visit to Dick Israel
For celebrities like Kerr, a more than one-year relationship may be enough to finally settle once more after having divorced her actor husband Orlando Bloom, whom she divorced in 2013.
Kerr and Bloom have one child, 5-year-old Flynn Christopher Bloom. For those who aren't familiar with Kerr's husband, he has starred in many Hollywood movies including "Pirates of the Caribbean" and "Lord of the Rings."
Oh well, Evan Spiegel must have made a good impression to Miranda Kerr that the supermodel readily said "Yes!" The 26-year-old tech guru, who is one of the co-founders of Snapchat, is said to be one of the world's youngest billionaires. This is according to the data provided by Forbes.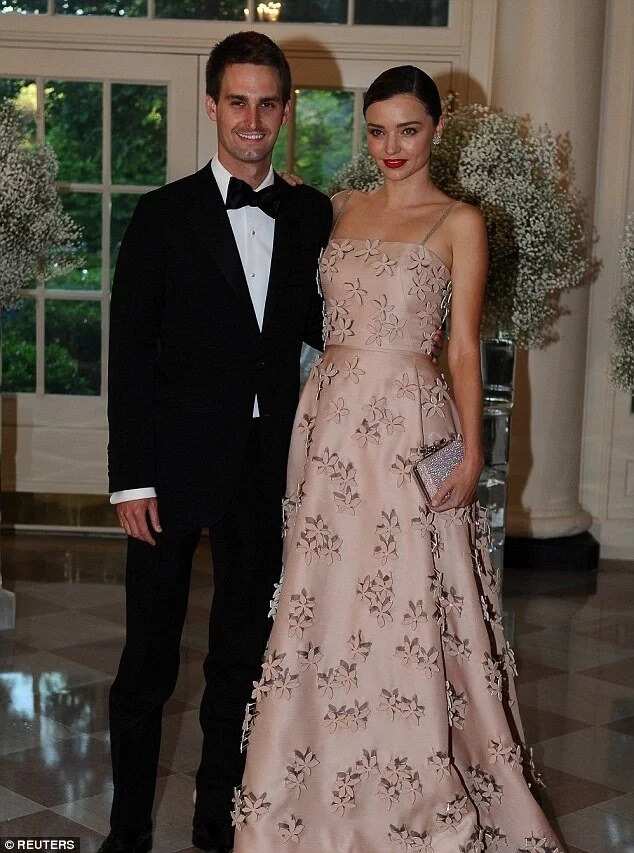 READ ALSO: Richard and Sarah want to expand their family
One spokesperson for Evan Spiegel said that the couple is "extremely happy."
According to Forbes, Spiegel founded Snapchat when he was still at Stanford. Spiegel's value is now a whopping $2.1 billion. He is also considered as a self-made billionaire, having built his empire from Snapchat. He is in line with those tech gurus who have made billions because of tech and internet-related innovations.
As to when the wedding will be is still unannounced. No spokesperson from Miranda Kerr or Evan Spiegel's camp has made any pronouncement as to the tentative wedding day.
READ ALSO: This woman grinds as a stripper and the touching letter she wrote her daughter will make you cry
What's certain is that on the day the two lovebirds will be saying, "I do" they will be having the brightest of smiles. Miranda Kerr can be expected to wear a gorgeous wedding gown that will most likely have everyone's mouths agape! - SD, Kami Media
Source: KAMI.com.gh