- Days before their wedding, Nikka Martinez finally decided to meet Jennylyn Mercado, her soon-to-be-husband Patrick Garcia's former girlfriend
- Patrick and Jennylyn have a son named Jazz
- Nikka, who used to shy away from Jennylyn because of some insecurities, invited Jazz to grace their wedding
READ ALSO: GMA is my comfort zone, my home – Jennylyn Mercado
It is no secret that Jennylyn Mercado and Patrick Garcia have a son, Jazz, and that Patrick is now happily married to Nikka Martinez. What the world didn't know though that Nikka had to muster all courage  before she got to meet and start a wonderful conversation with Patrick's ex.
Nikka recalls that it was only days before she would be walking down the aisle to the smiling and welcoming embrace of her groom, that she thought of Jennylyn, her husband's ex and mother of Patrick's first child.
She used to shy away from Jennylyn, hiding herself, constantly confronted with insecurities. After all, Jennylyn Mercado was always among the list of the sexiest women in Philippine showbiz.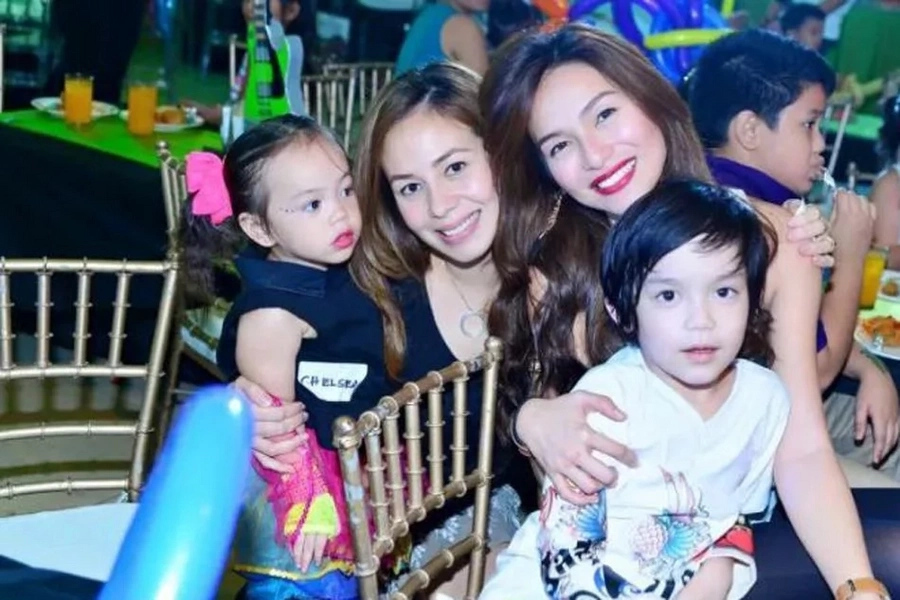 (Photo credit: ABS-CBN)
READ ALSO: Vilma Santos meets son's rumored girlfriend Jessy Mendiola
That one special day however, Nikka found herself awake in the middle of the night and had the strongest urge to finally meet Jennylyn face to face. Without waiting a second longer, she sent the message to Jennylyn so that she and Patrick's ex could finally meet.
"I didn't know how to act," said Nikka during an interview. She was apparently confused and overwhelmed at the thought that her soon-to-be husband's ex was regarded as among the sexiest women in the country. It was also why it took her a long time before she finally felt brave enough to face Jennylyn.
According to Nikka, the meeting was a good one. It was casual, peaceful and nice.
READ ALSO: Sarah G enjoys break, takes several classes
"I knew in my heart that this was definitely God's plan. God took away all my insecurity and replaced it with genuine admiration," said Nikka about the meeting.
That day, when she got home, Patrick was expecting a regular day for Nikka but he got the nicest surprise of his life. He was so happy when she told him that Jazz would be a part of their wedding.
The actor immediately hugged Nikka so tight and thanked her profusely. He also said that he loves Nikka a million times.
READ ALSO: Aly Borromeo calls KC Concepcion 'my girl'
"He was so happy. And so was I," said Nikka. What mattered to her was that she just wanted Patrick to be happy.
At present, Nikka and Jennylyn have developed a cordial relationship. She even attended Jazz's 7 birthday last year. Jennylyn on the other hand pretty much feels the same way, as she would also post a picture of Jazz together with Patrick's and Nikka's daughters on her Instagram account. - SD, Kami Media
RELATED: FIND OUT: FHM officially announces this year's 100 sexiest women!
Source: Kami.com.ph