51-year-old Sandra Mayfield is a high-school teacher, and now she's charged with sexually assaulting a 17-year-old teen.
The act of her performing oral sex on young student in her own car was caught on surveillance cameras. Moore Police Sergeant Jeremy Lewis commented: "They met at a business here in Moore, drove around in Oklahoma City, made a few stops, ended up late that night at a park here in Moore, Buck Thomas Park, where she performed oral sex on the 17-year-old."
Police has already interviewed the victim, and his answers match what they saw on cameras.
The school board's statement reports:
"Information was received of possible improper behavior on Friday, March 4, 2016. The teacher was suspended immediately and placed on administrative leave. Law enforcement was also immediately contacted by the District.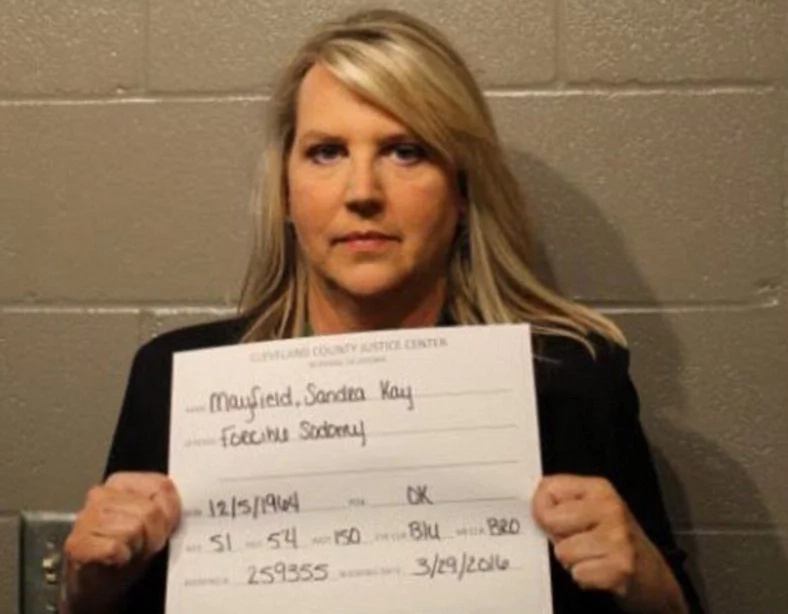 The charges filed this afternoon against our employee are shocking and upsetting and are not representative of the hundreds of other teachers who work hard every day to provide a safe and quality education for the students in the Moore Public School District."
Mayfield herself denies sodomy charges. She has been placed on administrative leave and not allowed to visit the school or contact a boy.
Source: Kami.com.ph