- Photos of Vilma Santos and Jessy Mendiola together circulated on social media
- On Santos' Facebook page, photos of her, Mendiola, and Luis Manzano were posted 
- This was the first time the two were seen together after Manzano admitted courting Mendiola
The Star for All Seasons, Vilma Santos, has finally met Jessy Mendiola. Photos of the two are circulating on social media as Mendiola is currently being romantically linked with  Batangas representative's son and TV host-actor, Luis Manzano.
A photo of a woman posing with Santos and Mendiola was shared on the Facebook page of the actress-politician. This was the first time the pair was photographed since Manzano admitted of courting FHM's sexiest woman this year. The page, however this isn't verified.
On another post, a different woman joined Manzano and Mendiola in a photo. Although details regarding the photos and the identities of the women present in those were not revealed, the pictures proved the closeness of the two.
READ ALSO: Jessy vs Angel: Who's telling the truth?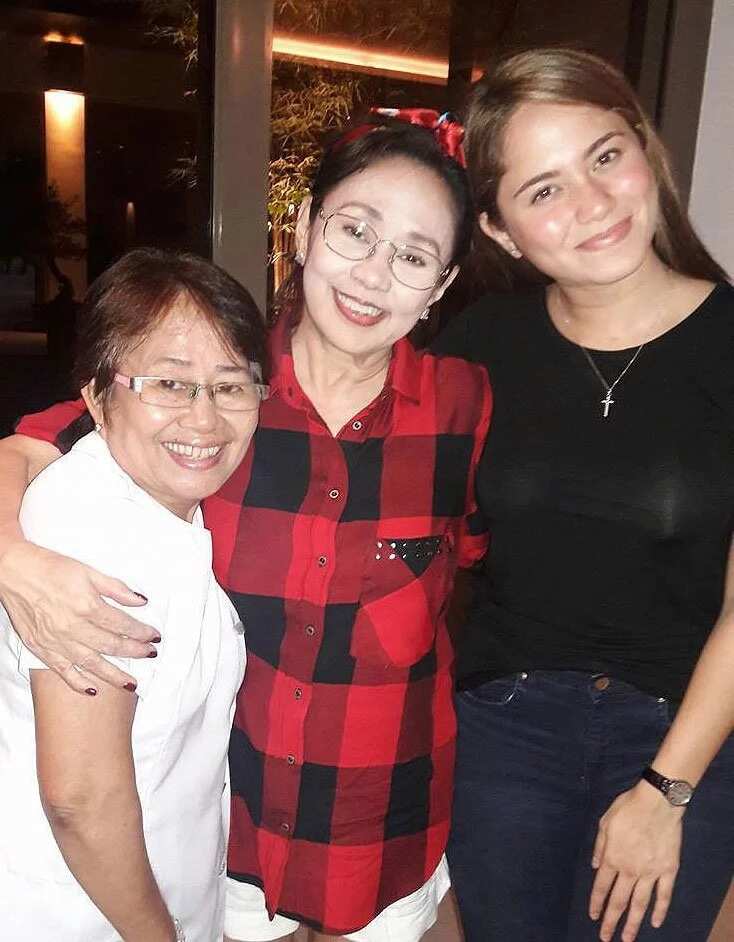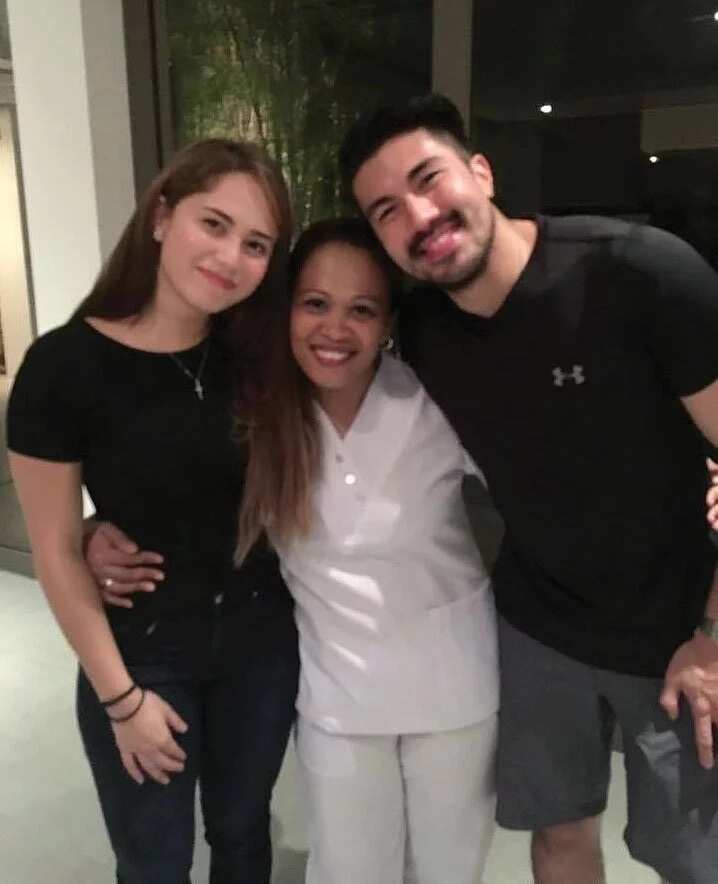 Following his break-up with former girlfriend, Angel Locsin, the actor has caught the attention of many when he was photographed on numerous occasions with Mendiola. It was not until Luis' press conference for his show, 'Minute to Win It,' that he chose to confess of his relationship status with the actress. Manzano clarified that he's going out with Mendiola, but refused to go further into detail.
According to an interview of the media with Mendiola, she noted that Manzano has courted her since around May this year.
READ ALSO: Angel Locsin speaks up about Luis-Jessy rumors
This was not the first time that Santos has expressed her support on her son's love life.
Meanwhile, Locsin, has also been vocal on her close ties with Manzano's family. Several pictures of Locsin with both Santos and Luis' father, Edu Manzano, were posted on her social media accounts for the duration of their relationship.
Despite no longer having a special bond with the actor, Locsin showed how she still maintained attached with Luis' father as she shared a photo of his souvenirs for her on Instagram.
READ ALSO: Two Kapamilya angels laugh their hearts out after respective breakups
Manzano has already clarified that Mendiola was not the reason for his break-up with Locsin.
When asked by the media, Locsin refused to comment on the pair's relationship and kept mum on the reason of her separation with the actor.
Vilma Santos-Recto is presently the Governor of Batangas aside from being the Grand Slam Queen of the Philippine entertainment industry. She was in a previous relationship with Edu Manzano before getting married to Senator Ralph Recto. -Kami Media
READ ALSO: Pia deserves better FHM rank, says fans
Source: Kami.com.ph