Ang Probinsyano is the country's #1 show
- Based on the latest data from Kantar Media Philippines, ABS-CBN's 'Ang Probinsyano' is the most watched show in the country
- The action-thriller got more than double the nationwide rating of rival GMA 7's fantaserye 'Encantadia'
- Kantar Media is a marketing firm that is responsible for audience measurement for the entire Philippines
The Coco Martin action-thriller tv show, 'Ang Probinsyano' received an impressive nationwide rating of 44.2 percent (44.2%) according to Kantar Media Philippines' latest survey for July 19.
Last Monday's episode of 'Ang Probinsyano' garnered 42.4 percent (42%).
'Ang Probinsyano' has been consistently performing well with the audience hitting the 40 percent (40%) mark since the show's debut last September. The show's highest rank was 46 percent (46%) which it reached last February 2.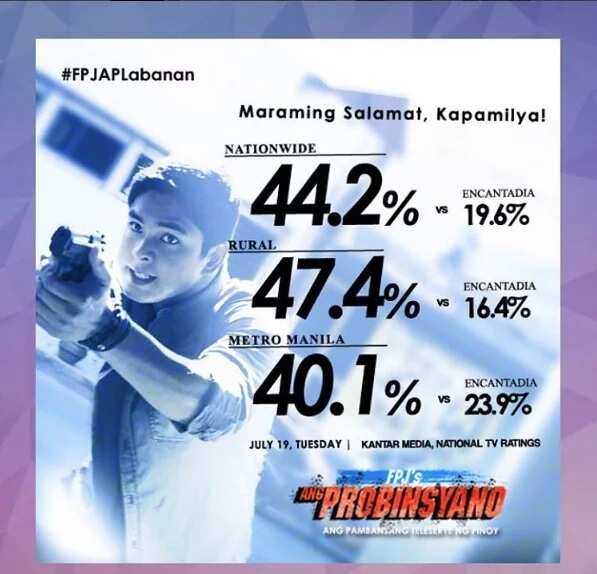 READ ALSO: This is how Sarah G spends her break from showbiz
On the other hand, GMA 7's fantaserye, 'Encantadia' failed to live up to the hype when its pilot episode merely reached a 21 percent (21%) rating. Compared to its rival primetime show, 'Encantadia' only scored 19.6 percent (19.6%) last Monday. Overall, the returning show is ranked fourth in the survey.
'Dolce Amore', another ABS-CBN teleserye, also received excellent ratings to maintain the second spot in Kantar Media's survey. The Tuesday episode of the show broke 35.7 percent (35.7%).
The other shows breaking into the Top 10 are as follows: #3 TV Patrol (30.2%); #5 24 Oras (18.7%); #6 It's Showtime (17.5%); all tied for #7 Minute to Win It Last Man Standing, Tubig at Langis, Be My Lady (17.2%); #8 Born For You (16.9%); #9 Doble Kara (16.8%); and #10 Once Again (15.7%).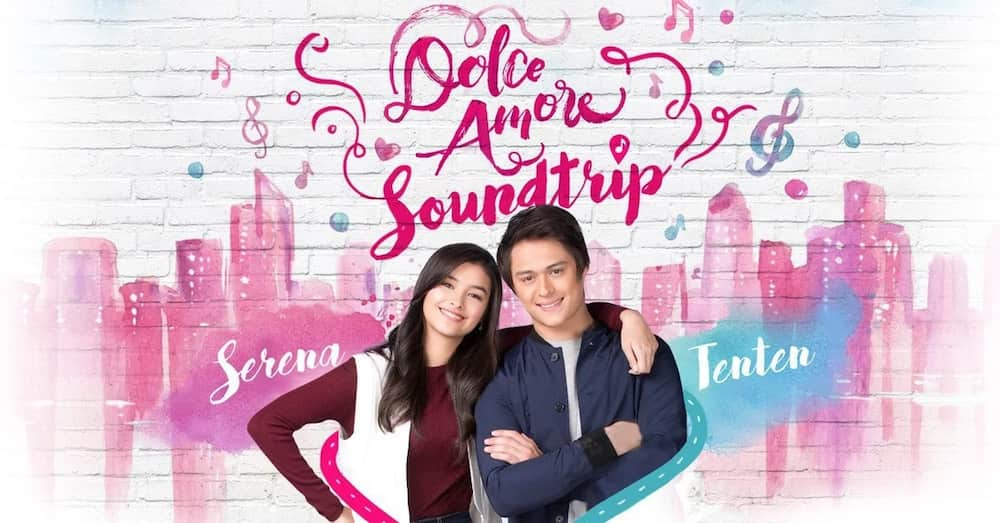 READ ALSO: LOOK: Ang Probinsyano's favorite place at home
Kantar Media has a nationwide panel size of 2,610 urban and rural homes which makes up 100 percent (100%) of the country's total viewing population. Other ratings data supplier such as AGB Nielsen only captures 2,000 homes that are based in urban areas accounting for only 57 percent (57%) of the country's viewing population.
READ ALSO: WATCH: Encantadia stars in ethereal designer gowns
Source: KAMI.com.gh