Ex-president GMA's release delayed
- The release of the former President now Pampanga Representative Gloria Macapagal-Arroyo was canceled because the final copy of the decision of the Supreme Court (SC) has yet to be released
- The Ombudsman is yet to appeal and working on filing another plunder case against Arroyo
- Arroyo is still confined in Veterans Memorial Medical Center (VVMC) up to now awaiting her release
Supporters of then President Gloria Macapagal-Arroyo who are waving placards and tarpaulins welcoming the ex-President to the 'outside' world have packed their things and decided to go home instead. This was after they received the news that Arroyo's release was withheld by the high court.
As of yesterday, July 20, it is still uncertain as to when will be the scheduled discharge of Arroyo. Until the Supreme Court has released the copy of the decision of the case, the accused Arroyo cannot still be freed from hospital arrest.
As reported, all the justices have already signed the decision, but two justices still have to pass their dissenting opinion. No time frame is imposed for the submission of separate opinions of the magistrates, unlike before when these are to be ready within a week from the pronouncement of the decision.
READ ALSO: When dreams become blurry: The uncertainty of an imagined world of vigilante justice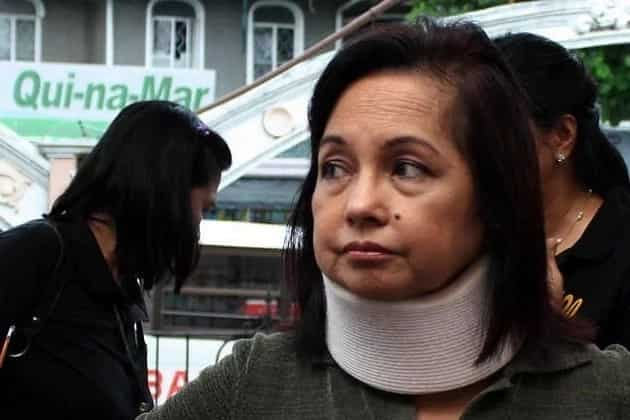 Rule 13, as amended, provided that "the majority opinion together with the other opinions shall be simultaneously filed with the Chief Justice of Division Chairperson and promulgated as official court actions of the case."
On the other hand, Ombudsman has confirmed that it will file a motion to appeal the moment the decision is released. The Ombudsman believes that they have enough evidence to disprove the decision.
Ombudsman is also preparing for a case of plunder to be filed against Cong. Arroyo in connection with the malversation of the 57 million pesos intelligence fund of PCSO from the year 2004 to 2007. According to the Ombudsman, the move won't constitute a double jeopardy as it was for a different year.
READ ALSO: What DOTC chief Arthur Tugade has to say for NAIA mishap? Find out here
Arroyo's lead counsel, Atty. Laurence Arroyo said that Ombudsman cannot make an appeal.
"In the case of former President Arroyo, no less than the SC has absolved her. The filing of a motion for reconsideration will place her in double jeopardy of being punished for the same crime."
Ombudsman Conchita Caprio-Morale said, "If after preliminary investigation we believe that probable cause lies, then we will certainly try her in court."
Arroyo has been in hospital arrest since 2012 in Veterans Memorial Medical Center (VVMC). -Kami Media
READ ALSO: P1 trillion budget left to Duterte's Administration
Source: KAMI.com.gh