- Earlier this month, the loss of Dick Israel's house due to a fire has become viral when a netizen posted about him in its aftermath
- Celebrities extended their assistance to the 'Kanto Boy 2: Anak ni Totoy Guapo' actor and donated both cash and necessities
- 'Dolce Amore' actress Sunshine Cruz is the latest celebrity to visit Israel
Veteran actor Dick Israel is right – there are still a lot who love him dearly despite not being active in the entertainment industry lately.
Another actress visited Israel last Sunday, July 17, and has posted a photo with him as proof. Sunshine Cruz, who is part of the hit teleserye 'Dolce Amore', posted a photo of them together along with a female friend of hers.
"Nice to see you again Kuya Tats J," read the caption of the photo. It is known that the actor was also called by his nickname 'Tats'.
As of press time, the photo has over 15.9k likes.
READ ALSO: [UPDATE] Actor Dick Israel's house razed by fire; asks help from the public
Earlier this month, Dick Israel lost almost everything due to a fire that consumed his house. A netizen was able to capture a photo of Israel after the devastating incident and called for help in social media on behalf of one of local cinema's greatest villains.
Israel, who is known as Ricardo Michaca in real life, has been a staple of action movies during his heyday and has won best supporting actor awards.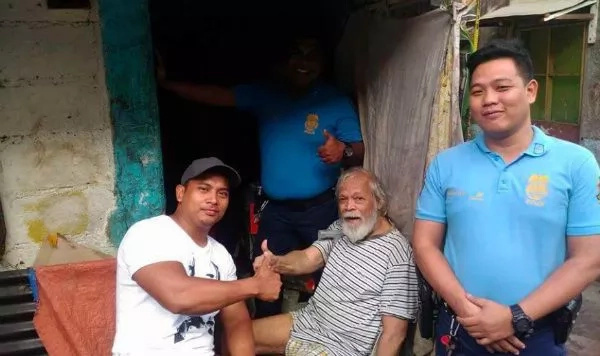 The netizen's post became viral, until it reached the media and has prompted fellow actors to help him.
READ ALSO: Nadia Montenegro and fellow actors aid in Dick Israel's loss
Damay Kamay Foundation, which is a celebrity-led organization that gives assistance to their colleagues in need, started a fundraising campaign so Israel and his family could get back to their normal lives.
Notable members of the foundation are Vivian Velez and Nadia Montenegro, who was one of the first celebrities who visited Israel.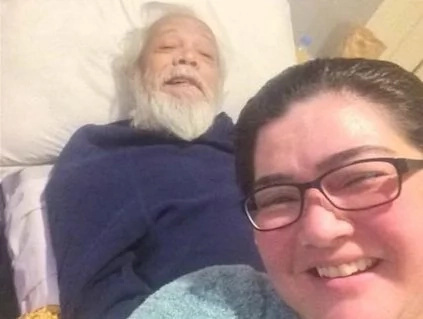 (photo credit: interaksyon.com)
Prior to Cruz's visit, former actress Lani Mercado shared a clip that Israel was able to visit her husband, Bong Revilla, and Jinggoy Estrada despite his condition. It has been six years since the veteran actor has not fully recovered from a stroke that paralyzed him from the waist down and has impaired his speech.
READ ALSO: Reunited: Dick Israel visits friends Bong, Jinggoy
Senators Revilla and Estrada, who are still detained over the pork barrel scam, have worked with Israel on various projects: 'Manong Gang: Ang Kilabot ang Maganda' for Revilla and 'Katas ng Saudi' for Estrada.
The connection between Cruz and Israel also comes into play, as Revilla and Cruz have worked with the 'Patrolman' actor in the mid-90s film 'Ang Titser Kong Pogi'.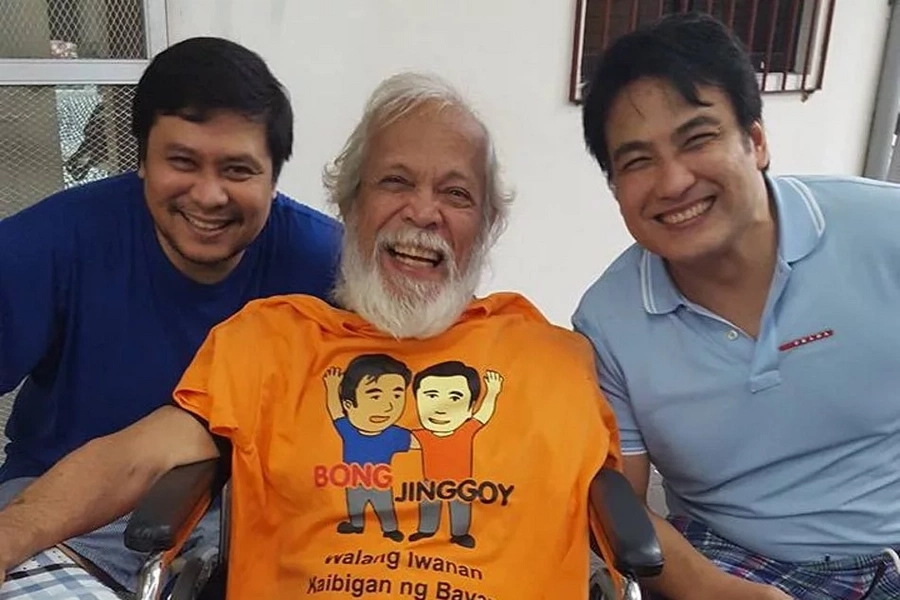 The attention Israel has gotten has overwhelmed him, and has always stated in recent interviews that there are still a lot of people who do love him.
Donations are still accepted if anyone wants to help out the actor via Damay Kamay's Security Bank account.-Kami Media
READ ALSO: What Dick Israel has to say after his story hits social media
Source: Kami.com.ph