Editor's Note: This article contains graphic content that will disturb viewers. 
- Nour al-Din al-Zenki is a group comprised of Syrian militant fighters that oppose the Syrian al-Quds soldiers
- The militant group arrested a boy below the age of 12 whom they believe was a spy for the al-Quds
- The group beheaded the boy without remorse
Syrian militant rebels apparently backed by the US were captured on video beheading a boy who is believed to be under the age of 12. The group, known as Nour al-Din al-Zenki , was seen with a ragged and impoverished boy at the back of the truck, with footage before and after the beheading.
The militant group believed that the boy was a child soldier, or in other words, a 'spy' for the al-Quds. The al-Quds are the sworn nemesis of the Nour al-Din al-Zenki as they are supporting Assad's Syrian forces.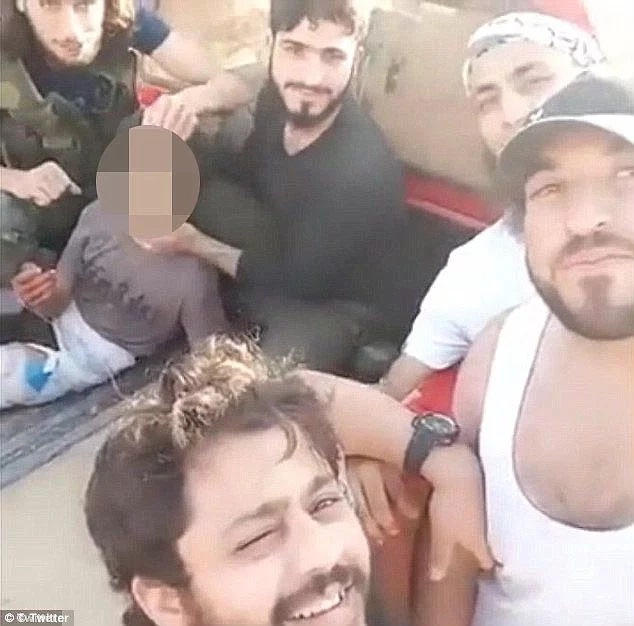 (photo credit: dailymail.co.uk)
The footage showed that the boy was with several bearded men at the back of the truck.
READ ALSO: LOOK! Terrorist group Abu Sayyaf kidnaps 5 Malaysians
They were seen taunting the boy, who, based on his looks, was poor and might have been subjected to torture. The boy had some marks on his arms, which could only be attributed to having been inflicted with physical pain.
Without feeling any remorse or pity for the thin and impoverished boy, the men on the truck were seen laughing and joking.
One of the men then held the boy by his hair and slapped him on his face.
READ ALSO: Chinese terrorists were so dumb that ordinary people kick their asses out
After which, the boy whose hands were tied on his back was made to lie face down, at the back of the truck, and a man was seen taking out a small knife. The next thing that happened is not for the faint of heart.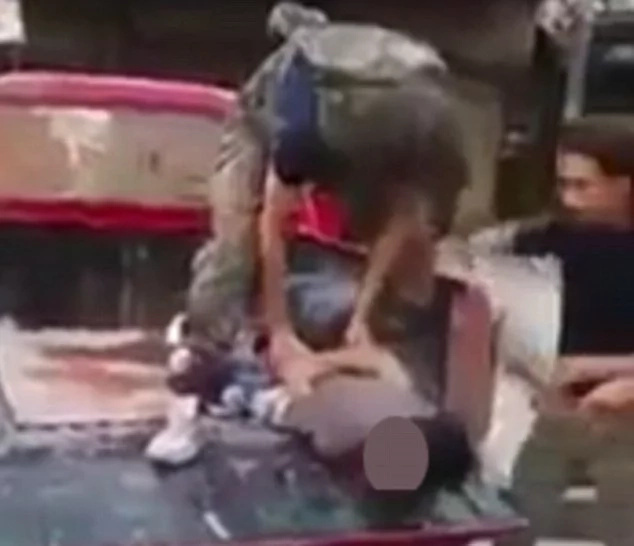 (photo credit: dailymail.co.uk)
The man brought the knife close to the boy's throat and started the decapitation. Subsequent to this, he shouted, "Allahu Akbar," which means "God is great."
As if the severed head was a trophy, the man put it on top of the boy's back and left it there before jumping off the SUV. As to what happened to the boy's body was unknown. No report was made about events that transpired subsequent to the beheading.-SD, Kami Media
READ ALSO: LOOK: 200 Abus attack Army HQ in Basilan
Source: Kami.com.ph