This girl was waiting for the Prince Charming to marry. Once she met one, he turned out to be a hard working man, and she was unhappy waiting long hours for him to return home. She decides to do his laundry and gets a striking revelation that saves her marriage!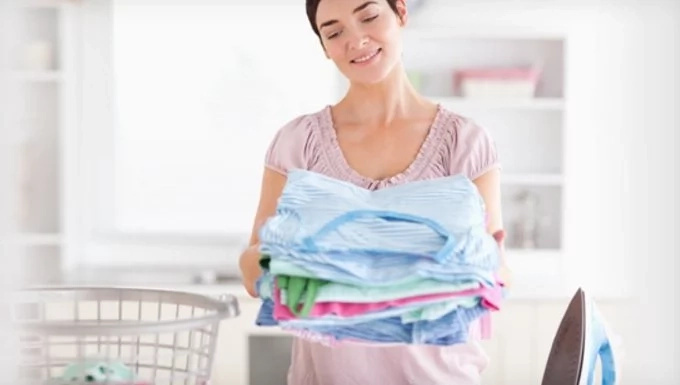 He provided well for their family and she had no need in anything, but his companionship. He spent long hours at work doing his best to support his princess. She complained about the whole situation and nagged him time to time.
She was on the verge of breaking up with the man. Once she stayed up late waiting for his return. Her mind was set up to throw a fit and tell him she is leaving. Since she had nothing else to do, she took up the laundry and got a revelation.
While sorting out his underwear and hers, she got an eye opener. All her things were so new, fancy and expensive. All of his stuff was old and pretty worn. Here is what she thought:
"He spends all he earns on me to provide the best life he can. I never have a second thought, when I buy new things. And he always tries to save on his staff to give me more!"
She realized what a wonderful husband she had. Just taking a close look at his things revealed her the truth. When he got home, instead of a nagging wife he has found a loving and appreciating woman. She has learned her laundry lesson and thanks God for His wonderful gift of her life! Transformation is possible and revelations can catch you in any place and at any time!
Source: Kami.com.ph