Duterte calls Liberal Party the real threat to democracy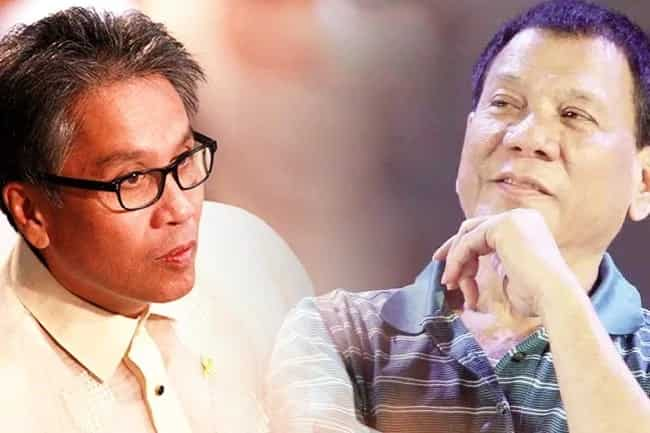 Duterte calls Liberal Party the real threat to democracy
Recent survey front runner Rodrigo Duterte's camp called out the Liberal Party for their description of his presidency as a "politics of fear" and "threat to democracy."
Spokesperson Peter Laviña labeled the Liberal Party and the ruling elite as selfish and "had done nothing but to protect their own interests." He countered and instead labeled the administration as the true "threats to democracy".
"Like the rest of the presidential candidates who are threatened by a Duterte presidency, (LP standard bearer Mar) Roxas and his minions fear they will lose the trappings of that political power they have been holding on and clinging to for so long," said Laviña.
The camp of the mayor released this statement after the Duterte emerged front runner in the latest SWS survey. Akbayan partylist representative and Liberal Party spokesman Barry Gutierrez pounced on Duterte's candidacy as a "politics of fear.
Laviña counters with a blame game of his own and said that the Liberal Party is now afraid of the power that Duterte possesses in defeating their anointed candidate, Mar Roxas.
"It is not democracy that is being threatened by Duterte. It is Mar Roxas and his ambition to become president and the ruling class, the same ruling class represented by Poe and Binay... At the very least, these candidates offer blind servitude to their elite masters — something that cannot be expected of Duterte." continued Laviña.
Laviña claims that the majority of their support group come from ordinary people, and even some parts of the elite.
"Look at what this government did to the farmers of North Cotabato? The farmers were hungry, but instead of giving them food, what the Aquino government did was to murder them. That's your threat to democracy and politics of fear, Mr. Gutierrez," in direct response to Gutierrez's statement.
He also claims that Duterte's presidency is inclusive, because it has brought together people angry at the ineptness and inefficiency of the government.
"Duterte's politics is the politics of real change and it is not a surprise that thousands and thousands of Filipinos gravitate toward this," he said.
Source: KAMI.com.gh