A perfect shaped body of this bodybuilder couldn't even save him from terrible incident that almost took his life away.
Andrew Jones, from Conneticut, first became unwell in 2012 after struggling to breathe during a run.
He was horrified when two years later he started to cough up blood and developed a high fever. In hospital, doctors diagnosed the 26-year-old with cardiomyopathy - a hereditary disease of the heart muscle - and soon he became so weak he couldn't stand, walk or dress himself.
Now he has an artificial heart which he literary has to wear in his backpack.
Read his incredible story below and learn how he could walk through it and now able to work hard again.
"It's something I would never want to wish upon my worst enemy. You can't breathe, you can't think, you don't eat and you don't sleep. Living with this disease put me in a pattern with depression and physical pain. I had to stop working because I wouldn't be able to stand for more than 10 minutes. I dreaded going to the kitchen because that meant that I had to go up and down my stairs. I couldn't even get dressed without panting and gasping for air - my life was falling apart and I just wanted relief.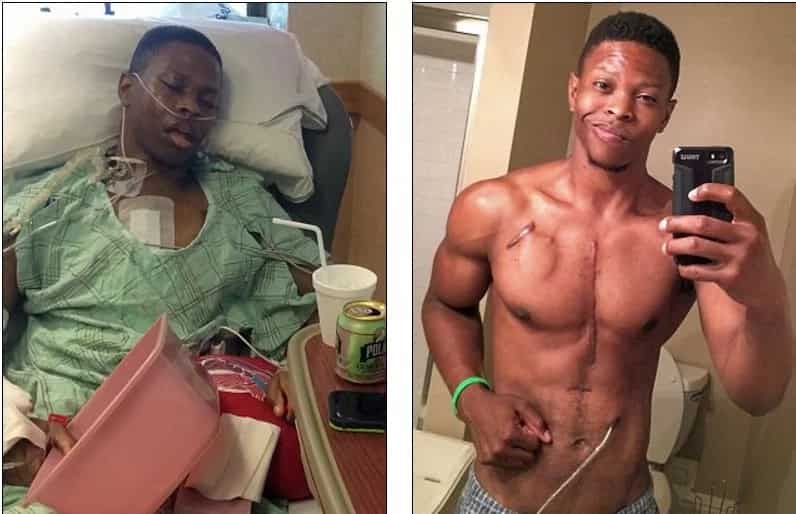 I will never forget the day I had to throw in the towel until I started feeling better. I tried my hardest to push through the shortness of breath, but I just could not train without my heart functioning properly. Today, thanks to my medical devices, I feel like a new person. I am almost back to the old Andrew that was able to train with passion and intensity. I do everything I can without compromising my health and the security of my devices.
I work in retail part-time and customers ask me all the time why I wear my backpack. When I tell them what it is for the response is somewhere along the lines of shock. They think I am pulling their leg, or seem surprised because I look healthy.
I'm never afraid to go out in public or take off my shirt in front of other people. I do try to be considerate because it is different and some people may feel uncomfortable. But I have no problem explaining what my device is, how it works and why I need it.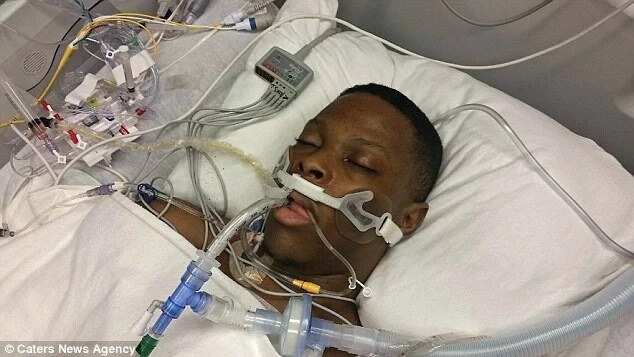 Despite this I couldn't shake the thought of the people who aren't healthy enough to even be considered for a transplant, or the people who don't have access to good health care,' he said. That is what I want to change with Hearts at Large. We can advance our already incredible technology to save lives."
Source: Kami.com.ph