- Vice Ganda is one of the hosts of the noontime show 'It's Showtime!'
- Last Monday, Vice spotted a handsome foreigner in the audience and declared with all conviction that he was his boyfriend
- Mark, the foreigner, did not refuse the distinction of being Vice's 'boyfriend'
Vice Ganda is not the type to keep quiet whenever he would see a handsome guy lurking at the audience. Just last Monday, one guy named 'Mark' became his eye-candy and told the whole world that he was his boyfriend.
Mark, a foreigner, was with some of his friends watching the noontime show. Unfortunately for him, he was at the second row of the audience and his good looks did not escape Vice Ganda's eagle eyes.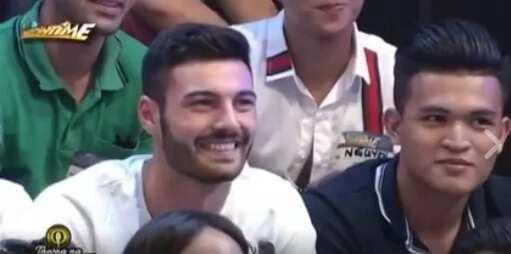 (photo credit: facebook.com)
When Vice asked him if it would be alright for him to be his boyfriend, Mark readily said 'Yes!' which sent the whole audience roaring in laughter.
READ ALSO: WATCH! Aura meets Vice Ganda
Anne Curtis, one of the show's hosts, can be heard in the background telling Vice to ask Mark where he was from.
"Saan siya galing girl?" asked Curtis.
(Where is he from?)
READ ALSO: Find out who made Anne Curtis cry on Showtime
"Saan kayo nagkakilala beh ang guwapo niyan," chirped in Amy Perez, another co-host.
(Where did the two of you meet? He's handsome.)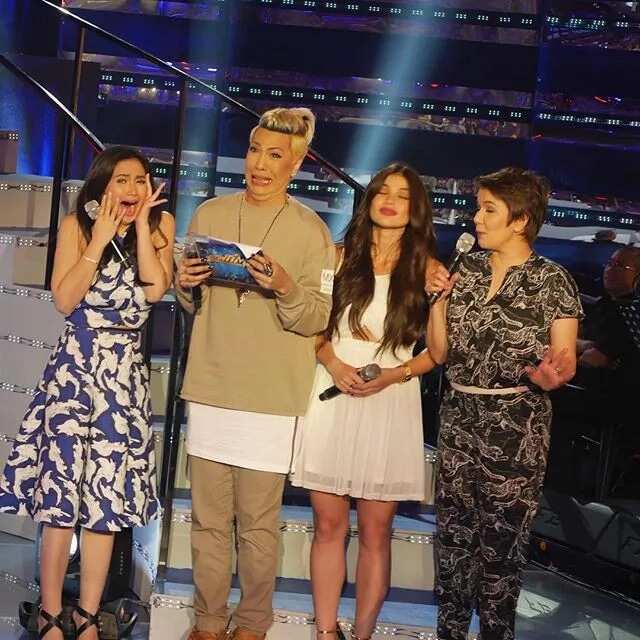 (photo credit: asiastarz.com)
Not contented with looking at the handsome foreigner from the stage, which is about three meters away from where Mark is sitting, Vice went towards him and said, "I have long been waiting for this moment."
READ ALSO: WATCH: ASAP's Birit Queens wow in James Bond medley
At that instant, Jhong Hilario went to Vice and tried to steer him back towards the stage. All the while the audience were having so much fun at the playful banter between Vice and Mark, and the latter seems to be enjoying the attention and not the least bit irritated nor vexed.
Anne, who is also Vice's friend in real life, teased her fellow co-host by saying that he smells just like a Tootsie Roll.
This is not the first time that Vice has picked out a handsome-looking guy from the audience and showed his interest. He has always been very open about his preference for cute guys. Mark may just have been very handsome to make the 'It's Showtime' host declare him as his 'boyfriend.'-SD, Kami Media
READ ALSO: WATCH: 5 Pinoy celebrity outbursts caught on video
Source: Kami.com.ph