It might sound frightening and look even worse, but in Shaoyang, China, it's just an annual traditional event.
It's called "annual bee-wearing contest", and it doesn't really attract a lot of enthusiasts. But professional apiarists compete to see who could attract the most bugs to their bodies in an hour-long contest.
Contestant wear only shorts, goggles, and nose plugs. Then they stay on scales to calculate the weight of the bees.
Each contestant attracted the bees by locking a queen bee in a small cage and tying it to his body. And the winner was 42-year-old Wang Dalin, who added 52 pounds of bees to his own body. It's scary.
But the pictures are even more horrendous.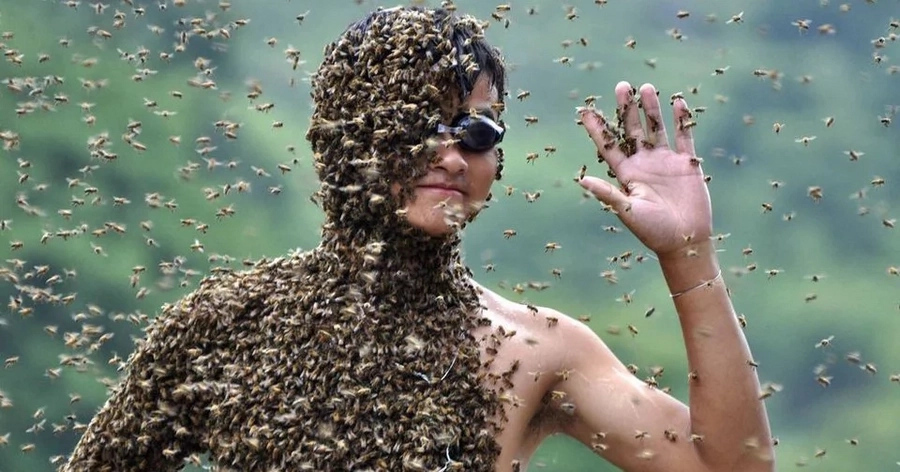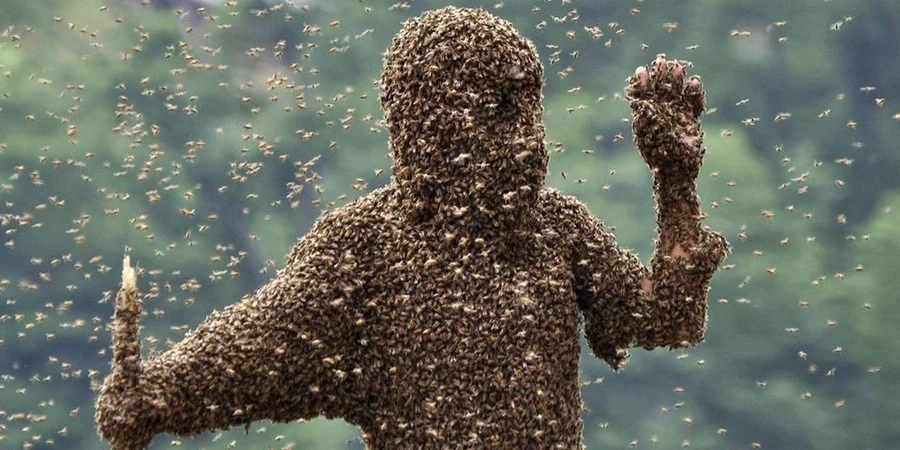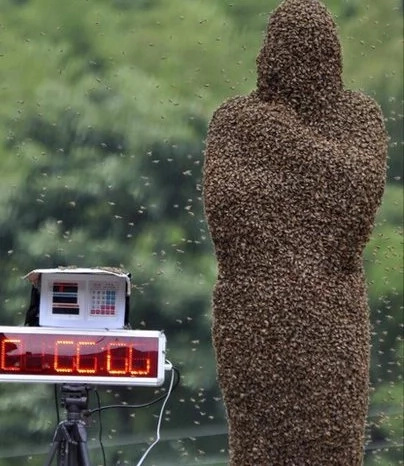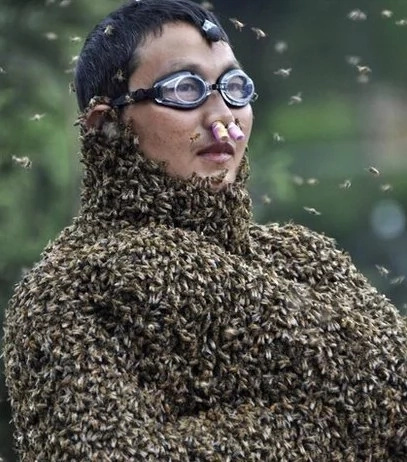 Source: Kami.com.ph