- On Tuesday, the Chinese Embassy released a stated declaring its support for Duterte's war on drugs
- Many rights groups have criticized Duterte's methods, especially extrajudicial killings and vigilante justice
- President Rodrigo Duterte swept the elections on a platform to eradicate drug related crimes
President Rodrigo Duterte's war on drugs is officially supported by China, even if the controversial drug crackdown has been heavily criticized by human rights groups for allowing extrajudicial killings.
"China has expressed explicitly to the new administration China's willingness for effective cooperation in this regard, and would like to work out a specific plan of action with the Philippine side," the Chinese Embassy said in a statement released Tuesday.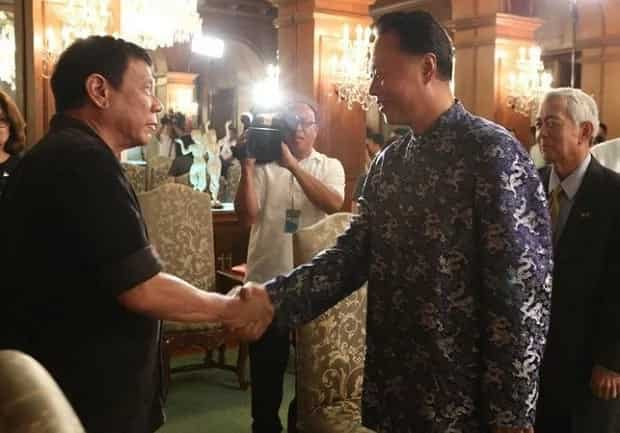 Furthermore, the issued statement also expressed its understanding that the highest priority of Duterte's administration is to crack down on drug related crimes.
READ ALSO: What will Duterte, US Secretary of State John Kerry talk about?
Last May, Duterte won the elections on the platform to crackdown upon drug related crimes within the first 6 months of office.
Since then, more than 200 people allegedly involved with drugs have been killed and thousands have surrendered themselves to the police.
Moreover, anti-drug vigilantes have also swept the streets, killing people and wrapping the bodies in cardboard with labels accusing them of being drug dealers.
READ ALSO: LOOK! DFA denies China's offer of conditional dialogue to PH
Numerous international human rights groups and concerned citizens have voiced their concern over the extrajudicial killings, stating that people should have the right to due process, regardless if he is an alleged criminal or not.
The Chinese embassy has yet to make a statement regarding the vigilante killings, only mentioning that they support the crackdown of drug-related drugs.
In China, drug offenders are usually executed and many Filipino smuggling drugs to China have already been given the death penalty. Beijing believes in punishing all drug criminals irrespective of their nationality.
"The Chinese government has been firm and severe in drug control and in punishing all drug criminals in accordance with laws regardless of their nationalities," the Chinese embassy further said.
READ ALSO: Duterte to settle bigger issues with China first before confrontation on illegal drugs
This coming Sunday, President Duterte is set to meet with Chinese officials to discuss why many drug lords who were recently arrested are of Chinese nationality.
Source: Kami.com.ph