- The US Secretary of State is expected to discuss foreign affairs with President Duterte and DFA Secretary Yasay
- Prior to the Manila meeting, Kerry will be coming from ASEAN meetings in Laos
- Some of the issues to be discussed in the Asean meetings include the denuclearization of the Korean Peninsula and the South China Sea territorial disputes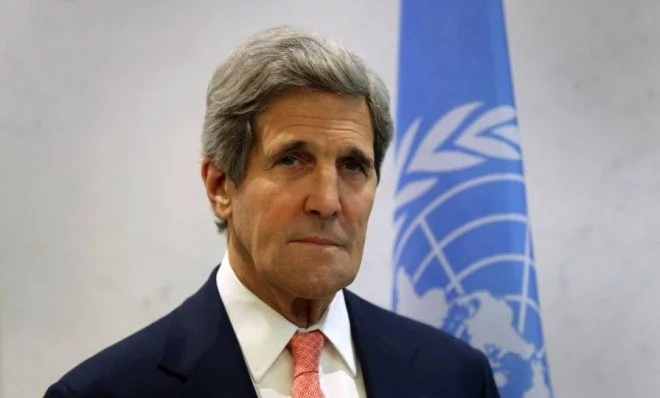 READ ALSO: Deciphering Duterte: Why Filipinos adore the Duterte talk
Newly-inaugurated President Rodrigo Roa Duterte will be meeting with the United States' Secretary of State John Kerry next week, a move seen to strengthen the Philippines' link to the United States of America.
President Duterte will be accompanied by Department of Foreign Affairs (DFA) Secretary Perfecto Yasay, Jr. in the Manila meeting set on July 26 and 27. Kerry is himself a former chair of the US Senate Committee on Foreign Relations.
Last July 12, US Ambassador Philip Goldberg and constituents of a US congressional delegation already made a courtesy call on the President at the Malacañang Palace.
READ ALSO: Duterte drops new set of names of drug syndicates
Prior to Secretary Kerry's meeting in the Philippines with President Duterte, he will be attending the Asean Regional Forum, the East Asia Summit Foreign Ministers Meeting, the Asean-US Ministerial Meeting, and the Lower Mekong Initiative Ministerial Meeting in Vientiane, Laos starting Monday.
According to reports, Secretary Kerry will be discussing the following issues in the Asean meetings: the region's security architecture and shared transnational challenges including maritime security; illegal, unregulated and unreported fishing; the denuclearization of the Korean Peninsula; and the South China Sea territorial disputes. The Secretary is presumed to discuss these issues with President Duterte as well, along with other international matters.
For more news on this story, we will be following the events as they happen next week, so be sure to check back here at
RELATED: British embassy issues warning to nationals on illegal drugs
Source: Kami.com.ph