- The Duterte administration is left with more than a trillion pesos for government spending
- The surplus is due to the inability of government agencies to absorb the budget efficiently
- Economists said that the surplus in the budget is because of efficiency of government agencies to absorb the money in the previous administration
Incumbent President Benigno Aquino has left the President Rodrigo Duterte's Administration with a budget of more than P1 trillion worth of notices of cash allocations, providing the new government enough fund for Duterte's high planned spending.
Data from the Department of Budget and Management (DBM) revealed that almost P1.02 trillion, which accounts for almost 50% of the P2.07 trillion budget, were available for local government agencies, departments, and state-run firms. Consequently, there is about P1.05 trillion still to be allocated.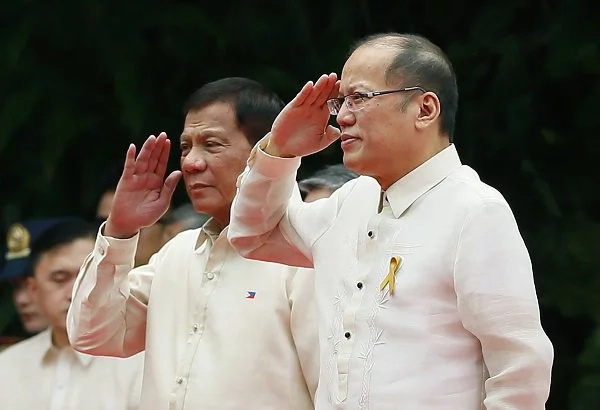 Alivin Ang, an economist from Ateneo de Manila University, said: "Compared to 2010, they really have more money left now upon taking over. They should be proactive in disposing them."
READ ALSO: Panelo, Dureza on verdict on Arroyo: Justice has been served
This year, the budget for government expenditure stands at P3.002 trillion. The remaining P930.7 billion will be automatically allocated to debt payments, pensions, grants, and donations.
To be more specific, the 95.7 percent of the P1.02 trillion will be converted into checks. Of that money, only P940.97 billion were converted into cash and spent and the remaining P30.77 billion remained unspent. In short, much of the checks were not secured by government agencies.
"The problem encountered by the previous administration was more of capacity by agencies to absorb the budget. That could be one reason why there is a lot of money remaining," Ang said. "They may still encounter the same problems in budget absorption."
READ ALSO: Duterte's first SONA to be kept simple; dress code implemented
Lead economist from the Bank of the Philippine Islands, Emilion Neri Jr., agreed that the surplus in the budget was due to the efficiency of government agencies to absorb the money. However, Neri also noted that the government has improved since the beginning of the year.
Duterte's administration plans to increase the budget deficit to from 2 percent to almost 2.5 percent this year. Still, the increase would probably come from a decrease in revenues rather than higher spending, as the budget for this year has already been set according to Budget Secretary Benjamin Diokno.
READ ALSO: Will mandatory drug tests for students be implemented by DepEd soon?
Source: Kami.com.ph