Gloria Arroyo set to attend Duterte's SONA after SC decision
- The Supreme Court decided to junk the plunder case against Arroyo which would allow her to be set free from detention
- Gloria Macapagal-Arroyo confirmed to attend President Rodrigo Duterte's SONA on July 25
- Duterte had fulfilled his promise during his campaign to set Arroyo free if he wins the presidential race
Former President and current Pampanga Second District Rep. Gloria Macapagal-Arroyo is set to return to the House of Representatives just in time for the first State of the Nation Address (SONA) of President Rodrigo "Rody" Duterte after a four-year absence due to her plunder case.
After the Supreme Court junked on Tuesday the plunder charges against Arroyo, the former president is set to walk free. She was accused of misusing intelligence funds amounting to P366 from the Philippine Charity Sweepstakes Office (PCSO).
According to Arroyo's staff, she has already spent about 1,600 days in detention.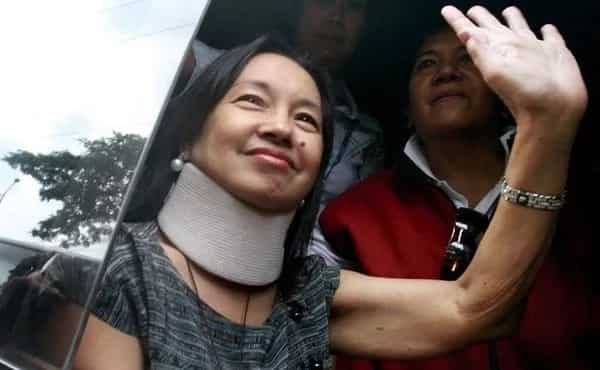 READ ALSO: Panelo, Dureza on verdict on Arroyo: Justice has been served
Arroyo diligently attended the sessions during the 15th Congress, being present for 111 of 165 session days from 2010 to 2013. However, Arroyo did not show up for even a single session day during the 16th Congress from 2013 to 2016 due to her hospital detention in Veterans Memorial Medical Center (VMMC).
An arrest warrant for Arroyo was issued on October 2012 regarding the PCSO plunder case. Earlier that year, the former President was also detained for allegations of electoral fraud, but was able to post a bail in July.
Arroyo is already on her third and last term as Pampanga's second district congressional representative.
READ ALSO: GMA on SC ruling: Keep your faith in the justice system
During his election campaign, President Duterte had promised to release Arroyo from detention due to the lack of strong evidence against her.
"If I am elected President, I will release her. Why? Because the evidence [against her] is weak," the then Davao City Mayor said.
Duterte, who served as a presidential consultant on public order during Arroyo's administration, said that the former president deserved a speedy trial like ordinary citizens. Less than a month under Duterte's current administration, the high court had voted 11-4 in favor of setting Arroyo free.
READ ALSO: BREAKING: SC sets former president Gloria Macapagal-Arroyo free
Source: KAMI.com.gh