Abu Sayyaf takes 5 Malaysians
- Terrorist group Abu Sayyaf captured five Malaysians in Lahad Datu, Sabah
- Abu Sayyaf is a terrorist group known for hostage taking and beheadings of their prisoners
- Presidential Adviser on the Peace Process Jesus Dureza explains that many options are being considered, not only military action
In a press briefing yesterday, President Adviser on Peace Process Jesus Dureza said five Malaysians were kidnapped by the Abu Sayyaf while they were traveling in a tugboat near Tawi-Tawi island.
However, Dureza clarified that military action was not the only option being considered to curb the culture of violence and abducting hostages in Mindanao.
"It's not simple military action… You just can't bomb anybody there," Dureza said.
READ ALSO: LOOK: Abu Sayyaf death toll rises to 40 – military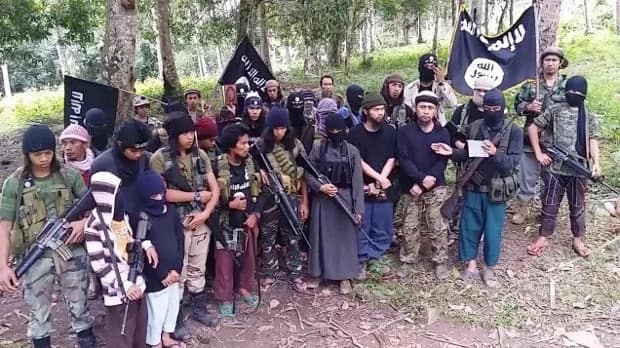 Furthermore, the bandits still have Indonesian hostages in their hands."And the Indonesians are still there. Our Norwegian Kjartan (Sekkingstad) is still in their hands right now," he said.
Other options are being considered besides military action. Dureza also called the Moro National Liberation Front (MNLF) founding chairman Nur Misuari, who offered to cooperate with Dureza "with our military forces on the ground" to address the lawlessness and violence of the Abu Sayyaf.
However, Dureza reiterates that a calculated and comprehensive plan must be employed to ensure that the criminals who commit the crimes will be held accountable for their actions.
READ ALSO: Abu Sayyaf will pay for their crimes, Abella says
Dureza also talked to Marites Flor, the former Filipina hostage of the Abu Sayyaf as she was released last month. Kidnapped last year in September along with Sekkingstad, Canadian ohn Ridsdel and her boyfriend Robert Hall, Flor shared her horrible experiences in the hands of the bandits.
Dureza said, "She told me that there are groups that bring victims to a so-called… warehouse, then the kidnappers would discuss possible ransom".
Flor also shared how the bandit group has become a way of life, raising their children to become soldiers. Because the government has yet to reach these areas, the Abu Sayyaf has had liberty to conduct their activities. The captors could easily move from one hiding spot to the next.
READ ALSO: You would not believe how this 12-year old girl was saved from her kidnappers!
"But the community is involved because these are areas that are very remote, they have not been reached by government," he said.  "And they have no other interest… The children they (raised), they are not in school. Twelve years old, they are already armed," according to Marites.
Flor said that in order to really solve the problem, the government must not only focus on military might and force, but also focus on changing the environment and addressing the community to stop the violence. -Kami Media
RELATED: WATCH: These drug suspects surrendered themselves; what the gov't did for them will surprise you
Source: KAMI.com.gh