Dela Rosa issues warning to drug lord in Cebu
- PNP Chief Ronald Dela Rosa said during his Cebu visit that he will shoot immediately an unidentified drug lord who is part of the Cebu list
- He also asked for an apology from the city's mayor for relieving police directors from duty
- Dela Rosa has been firm in his stand against illegal drugs and says he will not give special treatment to policemen who are into illegal drugs
PNP Chief Ronald Dela Rosa warned an unidentified drug lord who is in Cebu that he would shoot him in case their paths cross.
"Kung makit-an nako tong naa diri na nakalista diri sa inyong lugar, upsilon nako diritso (If I see the druglord who is listed under your city, I would shoot him immediately)," Dela Rosa said.
Dela Rosa first visited Cebu City after the city is hot on the radar with regard to illegal drugs, with 44,000 users and pushers from around Central Visayas surrendering themselves after Oplan Tokhang was launched.
Dela Rosa once again warned the individuals who are into illegal drugs to surrender. He also revealed that he would take no pity and no special consideration for co-officials and other members of the Philippine National Police who are into drugs.
"This time around, we must be frank with each other. Laban na ito (This is a fight). Kailangang aksyonan natin ito (We need do to something about it)," Dela Rosa said.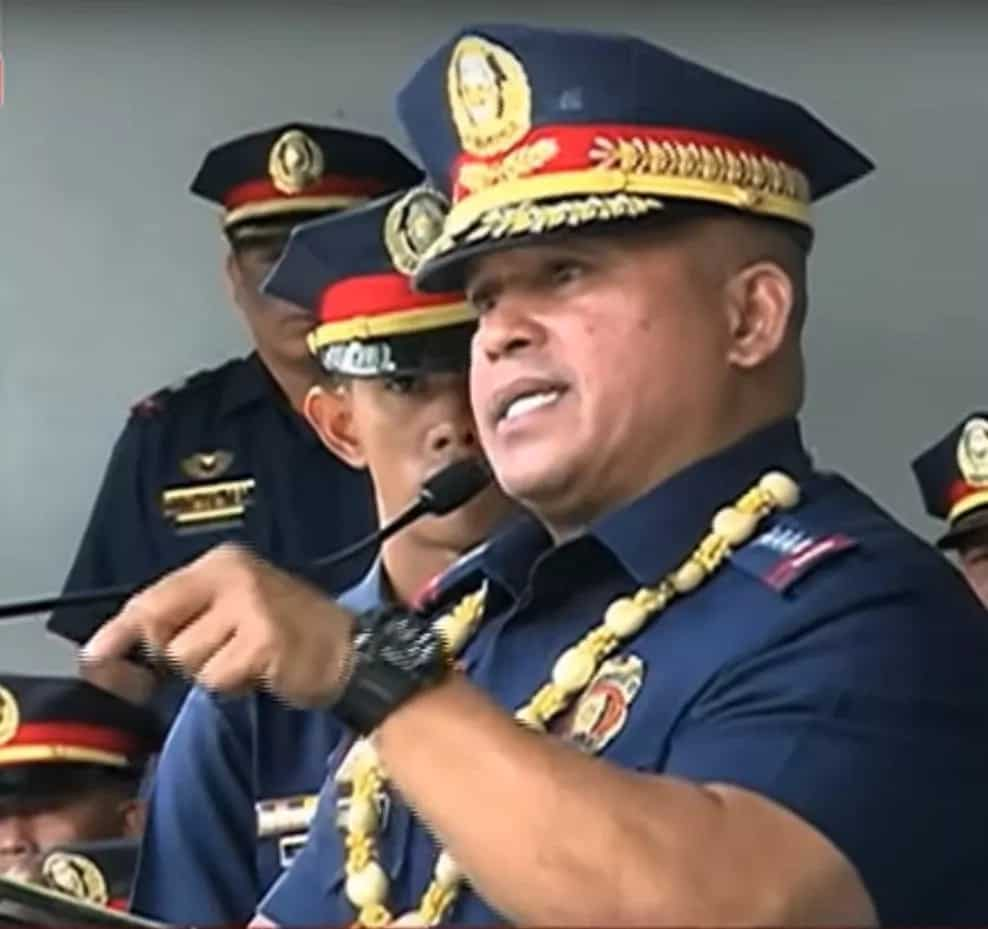 READ ALSO: LOOK: Bato admits lack of solid proof vs Peter Lim
The PNP Chief also admitted that one of the reasons why some police directors were kicked from their duties was because they have been receiving money from illegal drug businesses. However, Dela Rosa did not mention whether the former head of PNP Central Visayas, Chief Supt. Patrocinio Comendador, and Cebu City Police Director,  Senior Supt. Benjamin Santos Jr., who were two of those who were relived from duty.
Dela Rosa also took the chance to ask for an apology from Cebu City Mayor Tomas Osmeña for having to remove Santos from duty. He said that even though he wants to please the mayor, he has a job to fulfill. He hopes that the mayor would understand him.
"We really need you. Please don't abandon us," Dela Rosa told Mayor Osmeña.
READ ALSO: 'Bato' apologizes to Cebu City Mayor for disrespect after dismissing cop chief
Mayor Osmeña, on the other hand, is firm in his decision to stop supporting efforts towards curbing illegal drugs. He would also no longer be giving reward money to those who can kill druglords and pushers. The mayor will not be giving allowances to policemen.
The mayor has refused to provide any statement with regard to PNP issues.
READ ALSO: Bato: "High pa ako"
Source: KAMI.com.gh