Taiwanese FB users air grievances with 'Apologize to China'
Chinese people from Taiwan, Hong Kong, and other parts of the globe aired their grievances towards Mainland China by coming up with a satirical event called the "First Annual 'Apologise to China' Contest.
The event was started by Wang Yi-kai, a social activist who is also a leader of the Sunflower Movement. Actors and singers, including Mizuhara Kiko from No Other Love and Tzuv, joined the bandwagon and posted their apologies to the Chinese people.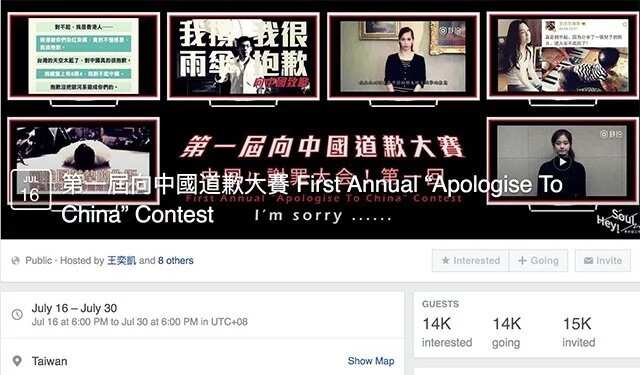 The rules of the game are simple: the contestant with the most likes after the end games will be declared as the winner. Of course, setting by example, Wang posted first. He pointed out China's pollution problem and apologized that they do not share the same woe: "Sorry that our [Taiwan's] sky is so blue."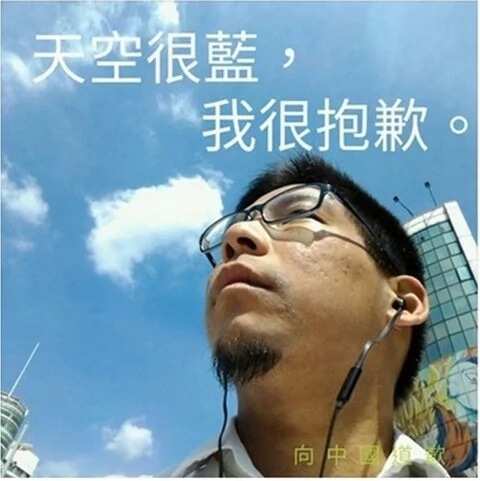 Since then, several players decided to post their "grievances" playfully. Some of them were nice while some were harsh.
READ ALSO: LOOK! DFA denies China's offer of conditional dialogue to PH
For instance, Zach Li wrote: "I apologize to China on behalf of the organizers for hosting this on Facebook. It must be tiring to have to first get past the Great Fire Wall before criticizing us."
Lucey Hsieh asked for forgiveness for not being born in a communist country: "I'm sorry that I grew up in a free democratic country.
Hamish Evans also said he is sorry that he knows Google: "Sorry I only know how to use Google, not Baidu."
Of course, since the event is leaned towards Mainland China and its citizens, some Facebook users commented on how badly some Chinese tourists behave abroad:
"Sorry Taiwan doesn't have Chinese tourists anymore," Ho Pink posted.
"I'm sorry I didn't fill my plate with all the shrimps from the buffet table last night. I actually left some shrimps for the person behind me. If I were back in Beijing, this bourgeois behavior would not have happened. I beg for the Party's forgiveness," Steve Tran said.
Tran's post is in reference to a viral video of a wild buffet feeding frenzy that took place in a Thailand hotel.
READ ALSO: Duterte to China: Why do Chinese nationals come here to do drugs?
And since events like this were inspired by the recent decisions and actions made by China, including the Mainland's take in the disputed waters, Hague Tribunal ruling  also became a subject of mockery.
One Facebook user came up with a parody version of a viral image with a caption that states no an inch of China can be taken away. The parody was from Mongolia's perspective.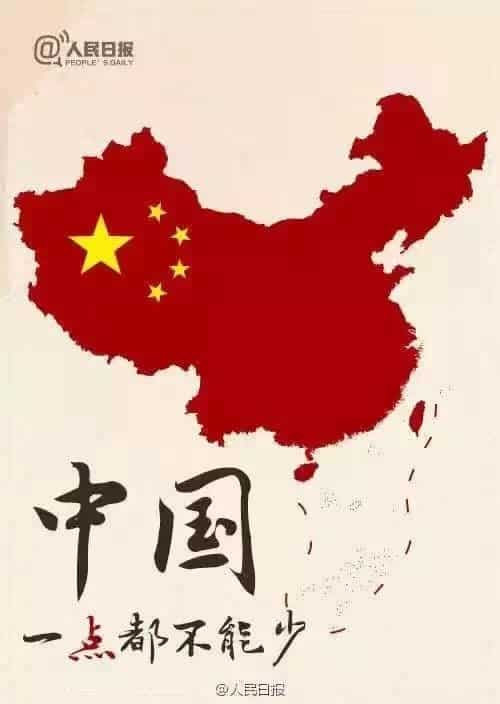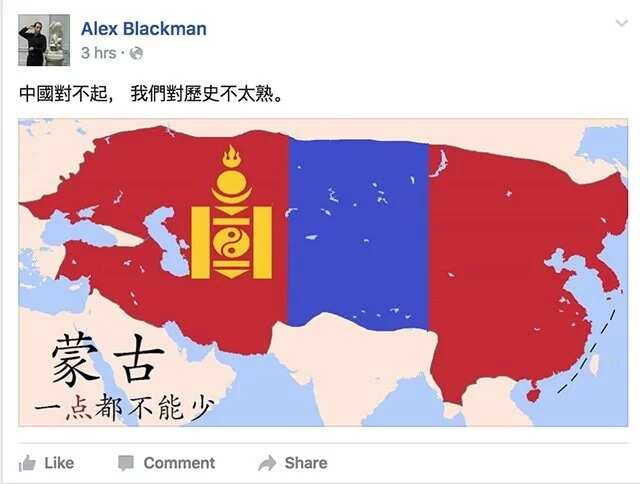 吳肯特 posted a comment with regard to how Chinese patriots reacted after the ruling: "Sorry, I'm Taiwanese, so I didn't smash my iPhone in response to the Tribunal ruling."
The event has gained popularity and has received some negative comments from Chinese netizens to the extent that they want an apology from the organizers. Chinese citizens also made their own "First Annual 'Apologise to Taiwan Province' Contest. However, Wang is not concerned. He even said that the whole backlash thing is just "too cute".
READ ALSO: LOOK! Dozens arrested in anti-China rally in Vietnam
Source: Kami.com.ph