Ladies asked to wear simple dresses to Duterte's first SONA
- President Rodrigo Duterte is set to deliver his first State of the Nation Address this coming July 25
- In order to keep the event simple, the SONA preparations task force has asked women to wear simple dresses
- Furthermore, traditional formalities usually done in past SONAs would be cut down
For President Rodrigo Duterte's first State of the Nation Address (SONA), women are asked to wear dresses that are less extravagant in order to keep the event a simple affair.
Paola Alvarez, a staff member partaking in the SONA preparations task force and a spokesperson for the Department of Finance, announced specific instructions that female guests attending the SONA are asked to ensure that their dresses are not longer than knee-length.
During a press conference at the Malacañang on Monday, July 18, Alvarez said, "For the ladies, it will not be more than knee length. Yes, it was specifically asked of us to require the ladies not to have long dresses."
READ ALSO: Batasan getting ready for Duterte's first SONA
This dress code was implemented in hopes to keep the SONA as simple as possible, given that past SONAs have been treated as a red carpet event and dubbed the "Oscars of Philippine politics," where the guests flaunt glamorous outfits crafted by prominent Filipino designers.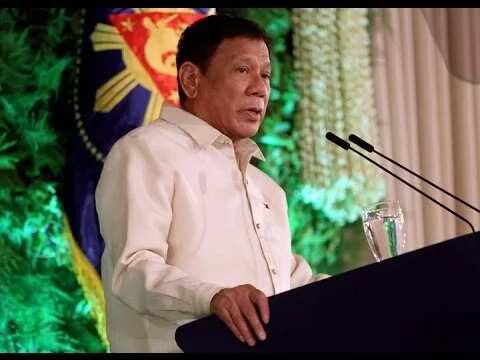 "We will downplay the event. It will not be a fashion show," said Alvarez.
And for the President, Alvarez predicts that he will wear a Barong Tagalog. Duterte's pants are still in question, given that he has usually already attended red carpet events in jeans or khaki pants.
READ ALSO: [VIDEO] It's final! Brillante Mendoza to direct Duterte's 1st SONA
Another attempt for the SONA preparation task force to simplify the event is to adjust the ceremony's traditional formalities.
For example, in the past, the President usually enters the event accompanied by the Senate President, the Speaker of the House, and a large group of congressmen.
However, only the Senate President and the Speaker of the House will be walking alongside Duterte.
READ ALSO: LOOK: Rody's 'drug general' will be investigated by BIR as well!
The internationally-acclaimed director Brillante Mendoza has volunteered to direct the SONA pro-bono and hopes to capture the true Duterte.
The Batasang Pambansa, headquarters of the Philippine House of Representatives, is already under preparation for Duterte's SONA scheduled this coming July 25.
RELATED: LOOK! Arroyo downplays graft charges before Sandiganbayan
Source: KAMI.com.gh