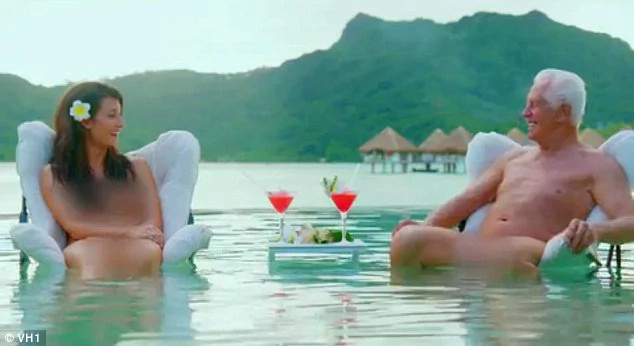 A 69-year-old man looking for love sheds his clothes for his first date with a woman who is 45 years his junior.
Meet Bob. He's 69, and he owns several carnival concession stands. One of them is called Corn Star, which boasts the slogan… "You Can't Beat Bob's Cob."
In reality-show 'Dating Naked' Bob is going on a nude date with Natalie, who's 24 and a really good sport about their 45-year age difference. She goes with the flow, rather literally, engaging in an alcohol-water gun fight with her near-septuagenarian suitor before they chill out in the ocean for some real talk.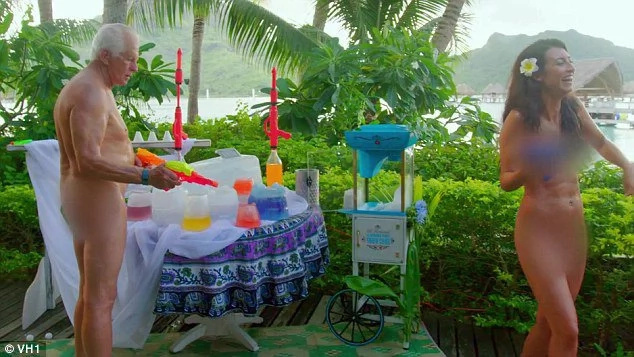 'When I first saw him coming around the corner I thought, "Oh my God,"' Natalie admits in Entertainment Weekly's clip from the episode. 'But Bob is actually pretty awesome — and his butt isn't so bad for an old man!'
After playing around with the water guns for a bit longer, the two enjoy a relaxing dip in the pool where Natalie has them cheers to 'the coolest date ever'.  Bob tells her about the life in the old days, when you couldn't write "I love you" on a note to a classmate so you coded it "1 4 3," while she confesses that her generation "sucks."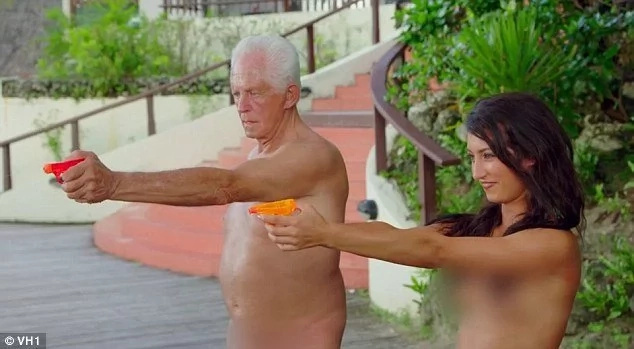 Although Bob thinks it is a 'shame' that the younger men aren't quite as chivalrous, he does think it helps increase his odds of winning Natalie's heart.  
'When I get back to the house I am not really worried about these younger guys,' he tells the camera. 'I think she likes older men, and I think I can put my charm on and I'll work hard at doing that.'