Melania Trump plagiarized Michelle Obama's speech
- Melania Trump delivered a nice speech during the first night of the Republican National Convention, which, unfortunately, according to many plagiarized a portion of Michelle Obama's speech
- Trump's campaign denies the allegations and said that it is quite an absurd one
- Side-by-side comparison of Trump's and Obama's speeches though showed that portions were copied word-for-word and were used by Trump in her speech
- Trump's campaign manager denies plagiarism allegations; blames Hillary Clinton's alleged vengeful nature for the scandal
It's quite a surprise to find out that Melania Trump must have been smitten by Michelle Obama's speech during the Democratic National Convention in 2008 that she decided to copy it off and repeat some portions verbatim during the Republican National Convention's first night. Wow! First lady Michelle Obama must have made quite an impression.
While it was very much apparent that some portions of Obama's speech were plagiarized by Trump, Donald Trump's campaign vehemently denied the allegations. They called the accusations quite absurd.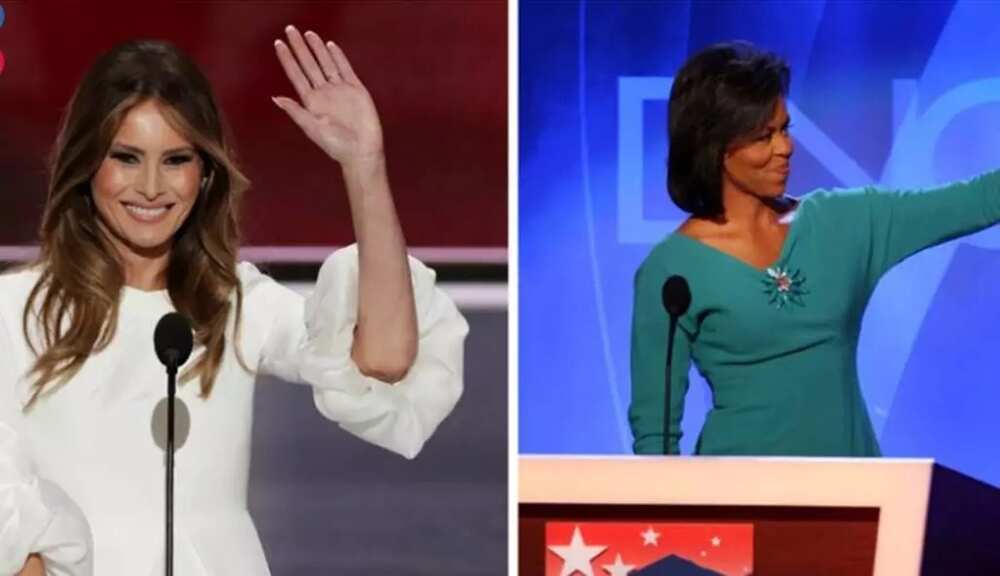 "To think that she would do something like that knowing how scrutinized her speech was going to be last night is just really absurd," said Paul Manafort, Trump's campaign chairman.
READ ALSO: Senator Grace Poe: Birth registration is a child's fundamental right
Not trusting a mere memory recall of the similarity between the speeches of Obama and Trump, many took the time to do a side-by-side comparison and it showed how some parts of Obama's speech were indeed spoken by Trump word-for-word.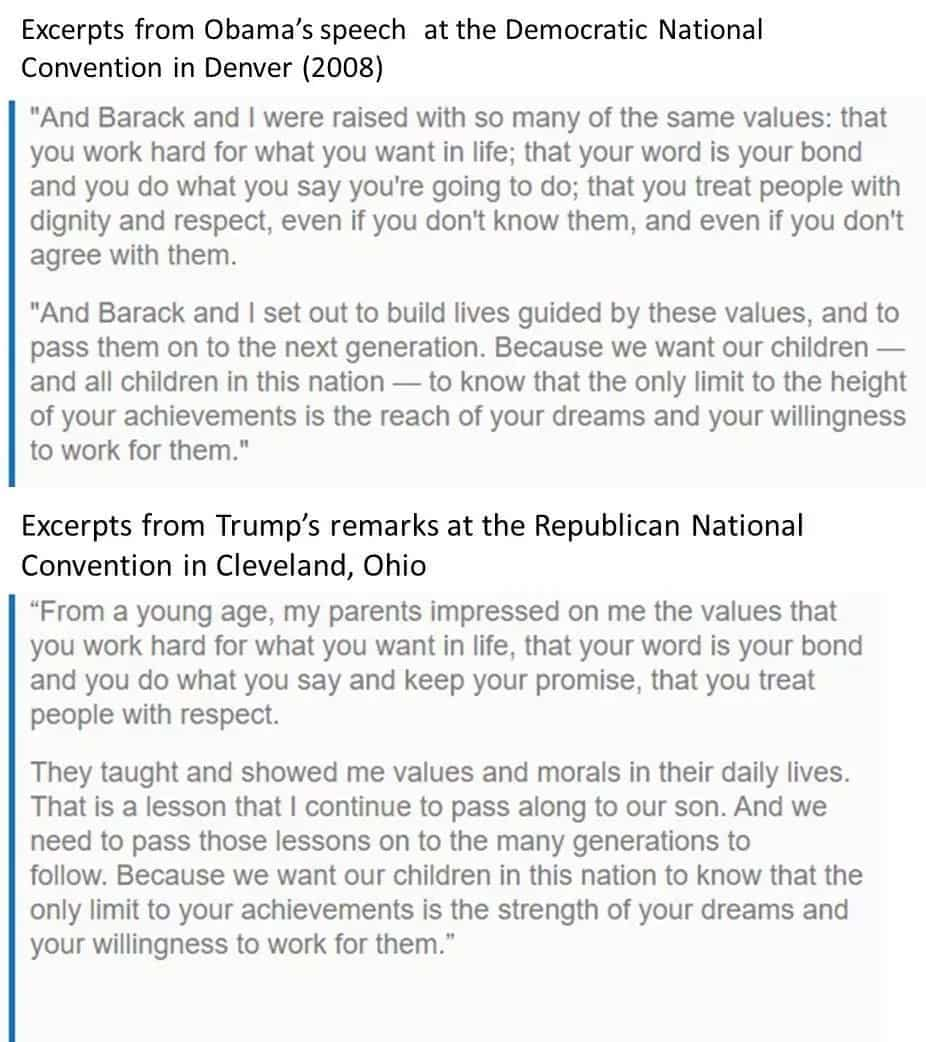 Despite the glaring exactness, Trump's campaign still said that the words used by Trump were "common words" implying that Melania Trump has the right to use them and should not be categorized as having been copied from Obama's speech.
"There's no cribbing of Michelle Obama's speech. These were common words and values. She cares about her family," said Manafort in defense of Donald Trump's 46-year-old wife.
READ ALSO: You will never guess who is real actor behind Pikachu voice
To point a finger elsewhere, Manafort said that the attacks on Trump's speech have got something to do with Hillary Clinton. He said that Clinton simply feels threatened that is why these attacks on Trump's speech are taking the media by storm. Manafort said that what is happening to Trump is an example of Clinton demeaning and taking down a woman who threatens the presidential candidate.
If Hillary Clinton knows what Manafort has been saying, she must be thinking, "Why me?" considering that she wasn't anywhere near the two women when they delivered their speeches.
Meanwhile, a Republican operative said that Trump's speech has undergone revision and changes. Reading between the lines, he is saying that if there were plagiarized portions, it wasn't exactly Trump's fault.
READ ALSO: This Instagram account of hot dads at Disney will make your day
Some people really noticed and took to Twitter to express their surprise (perhaps a bit of irritation) over Trump's alleged plagiarism.
So who's to blame for Melania Trump's acts? Perhaps her speech writers should come forward and take the blame and just say, "I did it."
Paul Manafort, Trump's campaign manager, has released a statement following the alleged plagiarized speech saying that the allegations are "crazy" considering that Trump knew that she'll be delivering it to a crowd of 35 million.
"Once again, this is an example of when a woman threatens Hillary Clinton, she seeks to demean her and take her down," says Manafort. - SD, Kami Media
RELATED: You wouldn't believe Tito Sotto's sexist remark to this woman
Source: KAMI.com.gh