- Vice President Leni Robredo addressed the importance of establishing special education (SPED) centers in all public schools in the Philippines
- Out of 34,000 public elementary schools in the country, only 620 have a SPED center or a SPED program, with only 6,000 teachers handling 239,000 pupils with special needs
- As head of the Housing and Urban Development Coordinating Council (HUDCC), VP Robredo seeks to strengthen children with disabilities in the focus areas of her office
The establishment of special education (SPED) centers was addressed by Vice President Leni Robredo last Monday as she called for the passage of a law concerning the issue at hand.
During the launch of UNICEF's photo exhibit that highlighted the beauty of children with disabilities (CWDs), Robredo made a speech that emphasized that it was time that the Congress recognize the importance of establishing such centers in all public schools to provide good quality education for everyone, especially those with special needs.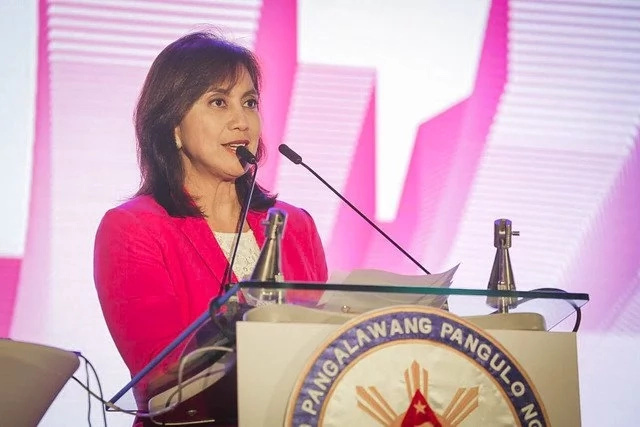 The Vice President stated, "It is prohibitively expensive for poor families to give a good education to children with special needs. The ability to get a good education early on in life will mean the difference between exclusion and inclusion. If this bill is passed, we would have given inclusivity a big boost."
READ ALSO: VP Robredo and COMELEC chair Bautista deny "secret meeting"
There are only 620 out of 34,000 public elementary schools in the country have centers or programs that cater to children with special needs. Further, what worsens the situation is that there are only 6,000 SPED teachers who handle all 239,000 SPED students.
UNICEF Department Representative Julia Rees pointed out that it is essential in the rehabilitation of CWDs that we provide them with good care and to focus on their development because this gives them opportunities to become healthier and more productive adults in the future.
"Early childhood intervention can fulfill the rights of children with disabilities in promoting rich and fulfilling childhoods and prepare them [for] meaningful participation in adulthood," Rees further stated.
READ ALSO: Will mandatory drug tests for students be implemented by DepEd soon?
While pushing for laws that would provide an inclusive environment for CWDs, Robredo, as the appointed housing chief of HUDCC, is also planning to build communities that designed for people with disabilities.
The empowerment of CWDs would be given importance in the priority areas of Robredo's office. These include food security, healthcare, rural development, quality education, and empowerment of people.
"If we design communities with those who have special needs in mind, I am positive that everyone will benefit, and we would be literally reshaping our world to become a better one," Robredo said.
READ ALSO: UNICEF urges internet providers to stop child porn
UNICEF reported that around 8.1 percent of Filipino children, around 3 million kids, ages 0 to 18 years old have disabilities or special needs.
Several government agencies are working together with UNICEF in promoting the rights of children with disabilities are the Department of Health, the Early Childhood Care and Development Council, and the Department of Social Welfare and Development. - Kami Media
Source: Kami.com.ph